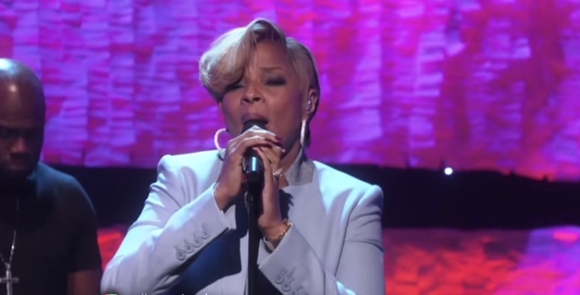 There is a reason Mary J. Blige continues to be one of the most successful female R&B singers in the world. Her voice is rich, beautiful, always perfect, and she produces unique sounding, incredible music without the use of gimmicks. In other words, her voice is as incredible live as recorded, and she is always true to herself. It's why so many fans love her.
Now with her new album 'The London Sessions', Mary J. Blige has produced something that is so good, she herself thinks it is one of her best albums ever.
Blige was on The Ellen Show this week talking to Ellen Degeneres about 'The London Sessions', a collaboration she spent a month in London working on with artists like Sam Smith, Emily Sande and Naughty Boy. Now she's started promoting the album on talk shows before its release next week.
On The Ellen Show, Mary J. Blige sang one of the tracks from the album. Called 'Right Now', it's her third single from 'The London Sessions', and it's a lot different than what Blige normally does.
Listen to it below.
Did You Miss These?