Tom Neuwirth Sings 'This Is My Life': What the Hell, Honey? (Video)
I spend half my life trawling YouTube, so it's amazing what I find. I hadn't, however, found this video until just a few minutes ago when, frankly, you could have knocked me over with a feather when I hit 'Play'.
It's a short video of Tom Neuwirth (the man behind Conchita Wurst) singing Shirley Bassey's 'This Is My Life', a song I have loved since I was a little kid, and have probably heard several thousand times. Tom's performance of it was one of the ones he gave during his 'Starmania' talent show days.
And the only thought that crossed my mind as I listened to him singing? "What the hell, honey? How did you not win Starmania?" I mean, how is something like that even possible?
Because this two-minute performance screams 'Superstar', and shouts '18-year-old boys just don't produce world-class work like this'. They just don't.
Hell, he sounds as good as Bassey. And do you have any idea how difficult that is to do?
Haven't heard Tom Neuwirth sing 'Goldfinger'? You're missing a treat
Listen to it.
From the opening 'Funny how a lonely day can make a person say, what good is my life?',  he's grabbed you – with both his voice and his stage presence.
Then he pulls you in with the unbelievable emotion in his voice, backed up by absolutely perfect vocals. That's because it's a difficult song, and yet Tom Neuwirth doesn't miss a single note. In fact, he hits them almost as well as Bassey.
And, when his performance finishes, he knows it. (Although he should have been smiling a lot more than that because he achieved something there few people can. Especially at that young of an age).
Don't believe me? Watch him, and then Bassey, below.
So let me just say to Tom Neuwirth — now I get it. Now I see where Conchita's incredible talent came from, because your performance of 'This Is My Life' is on a par with hers here – Conchita's soundcheck of 'Unbreakable'.
And honey, I don't give compliments lightly – never have, never will. But there, you almost out-Bassied Bassey.
Unbelievable.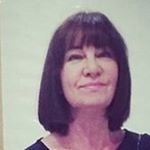 Latest posts by Michelle Topham
(see all)