10 best songs from popular TV shows from Bishop Briggs, Amber Run, Disturbed and more

5. 'Praying' — Kesha
The Kesha power track 'Praying' showed up as one of the many fabulous songs from the 'Grey's Anatomy' soundtrack back in February of this year.
The song is from Kesha's third studio album Rainbow, and is also a Grammy-nominated song along with the album.
'Praying' is a song Kesha wrote about her ex-producer Dr. Luke, aka Lukasz Sebastian Gottwald, who she accused of sexual assault and abuse, and who she eventually filed a lawsuit against.
The song itself is one of the biggest power anthems you will ever hear, and a true indication of how strong Kesha has now become after her experience with #MeToo. Not surprising, though, as Kesha herself has said she is now all about taking control of her life.
And while the music video for 'Praying', with its more than 83 million views, is superb, Kesha has also performed some stunningly powerful live versions of the song. Including this one at the YouTube studios.
4. 'California Sun' — The Ramones
Of course, there has to be an oldie but goodie on the list of the 10 best songs from popular TV shows. A song I had completely forgotten about until a TV show reminded me. And this one is a beaut.
It's the Ramones track 'California Sun'. Their cover version of the 1961 Joe Jones song of the same name.
The Ramones version was released in 1977 on the band's album Leave Home, and if you listened to any music in that time period, it should be instantly recognizable. The only thing that wasn't recognizable to me is how short the song actually is.
'California Sun' has been featured in Jackass: The Movie, as well as on the latest version of The X-Files — Season 11. And it is rocking.
3. 'The Way I Do' — Bishop Briggs
The Bishop Briggs' song 'The Way I Do' has one of the best openings I've heard in a contemporary pop song. Starting as it does with a rich gospel/spiritual sound, and then an abrupt vogue into what is essentially a massive power song, but still with that fabulous clap beat and gorgeous spiritual backing track.
'The Way I Do' was featured on the FOX medical drama The Resident. It has also shown up on two episodes of Empire. Yep, the Music Supervisor liked it that much.
It was only the third song British singer songwriter Bishop Briggs released, and was still an enormous hit.It was also re-released for Briggs' debut EP in 2017.
2. 'Best Friend' — Sofi Tucker
The pop duo Sofi Tucker's 'Best Friend' is one of those songs you listen to once, and then you're dancing around your house to it for the next hour.
'Best Friend' is what is called jungle-pop, and is a track that was featured on the Freeform comedy series Alone Together back in January.
The song features NERVO, The Knocks & Alisa Ueno, and comes with a high energy music video you will soon have on repeat as well.
Sofi Tucker, by the way is Sophie Hawley-Weld and Tucker Halpern. They have a debut EP out called Soft Animals, and are currently working on their debut album.
Watch the video for 'Best Friend' below then, when you're done, do watch other videos on the duo's channel as well, as what they do is artistically brilliant, and so much fun to watch.
1. 'No Roots' — Alice Merton
I had heard German singer songwriter Alice Merton's brilliant song 'No Roots' when she gave a superb live performance of it last year in my home town, Vienna, at one of Europe's biggest charity events — Life Ball.
So, I was thrilled when it showed up on the soundtrack of The Blacklist earlier this year.
Merton's 'No Roots' made it to the Top 10 on the charts of eight countries. It hit the number one spot in France.
Merton said she wrote the song as she moved around so much as a child — from Germany to the U.S., then on to Canada, then back to Germany — she has always felt like she really has no roots.
Finally. if  you love contemporary songs from TV shows, there are tons more of them, along with information about the songs and the artists. And, of course, the music videos.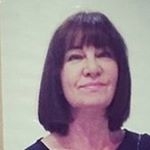 Latest posts by Michelle Topham
(see all)