I've spent the last three weeks watching every episode of Doctor Who, from series 1 with The Doctor played by Christopher Eccleston to the current series (series 9) and The Doctor now being embodied by Peter Capaldi. Throughout all those series, I've also watched all the extras — including every Doctor Who Christmas special which, to some extent, are the absolute best of the best.
So, I was thrilled today to see the BBC has uploaded a video to YouTube. A compilation of scenes from Doctor Who Christmas specials, calling them '10 Classic Doctor Who Christmas Moments'.
The compilation includes the spinning and attacking Christmas tree in Rose's mum's flat in the Christmas special 'The Christmas Invasion' at the end of series 1.
Then there's Donna Noble (Catherine Tate) being kidnapped in a taxi and The Doctor and the TARDIS coming to her rescue. That, of course, is from the Doctor Who Christmas special 'The Runaway Bride' at the end of series 2.
Prince Charles and Camilla visit the Doctor Who studios
And, obviously, there just had to be the bit where Rose meets The Doctor in the Doctor Who 2-part Christmas and New Year special 'The End of Time', when The Doctor knows he's regenerating and goes back to see Rose one more time. A Rose who doesn't even know him, as it's in a time before she ever met him.
Watch the 10 Classic Doctor Who Christmas Moments video below and, if you want to see the full scene of each moment, the BBC has links from the video to all of them.
And after tomorrow, of course, and the latest Doctor Who Christmas Special 'The Husbands of River Song', we'll have another amazing piece of British television to add to a future compilation of awesome Christmas moments. Can't wait.
Merry Christmas.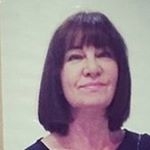 Latest posts by Michelle Topham
(see all)