If you are looking for fun family shows to watch on Netflix, the streaming service themselves has put out a video recommending 10 of them.
A video that is very helpful, as it can often be difficult to wade through the streaming service's enormous library and choose something appropriate to watch with your entire family.
Start off with these 10 fun family shows on Netflix this fall, however, and you'll be covered with cool content for weeks.
Tall Girl — Tall Girl tells the story of Jodi, the tallest girl in her school who has never felt comfortable with her height, or how other people treat her because of it. Things begin to change, however, when an exchange student arrives at her school. And he is even taller than she is.
Tall Girl is one of those great movies that, while broaching a serious subject, does so with a lot of humor.
Raising Dion — This TV series is about a single mom raising her son. But, instead of it being a show where we watch a mom struggling with typical single parent issues, this one is about a woman who suddenly discovers her son has superhero abilities.
The first season of Raising Dion has 9 episodes, with each one getting more and more exciting as Nicole, Dion's mom, does everything she can to keep her son's super powers under wraps, and away from the attention of the government.
Green Eggs and Ham — For the little kids in your family, or even for you, your spouse and your teenage kids if you were brought up on Dr. Seuss, Green Eggs and Ham has Guy and Sam taking a road trip in an attempt to save an endangered animal — new things pop up along the way, including a dish they have never heard of before — green eggs and ham.
The animated series will be available on Netflix soon.
Klaus — Netflix's first original animated feature film, Klaus is perfect for Christmas as it tells the story of a postman who befriends a mysterious toy maker called Klaus. He then asks him if he can have some of his old toys to give away to kids that don't have them.
Gorgeous animation, beautiful music and a captivating story, and Klaus is a wonderful holiday film for the whole family. It will be available to watch on Netflix from November 15th, 2019.
Dino Girl Gauko — As a massive fan of Japanese anime, I can vouch for how much fun anime series are when it comes to family shows and movies on Netflix this fall.
The upcoming Dino Girl Gauko is one of these anime series. It tells the story of a seemingly normal girl who, when she gets angry, turns into a fire-breathing dinosaur.
Sadly, it looks like this family show on Netflix may only be available in select countries. Not surprising, though, as Japanese animation studios are notoriously difficult when it comes to international licensing. Let's just hope it will be available in your country.
Go! Go! Cory Carson — Perfect for your pre-schoolers, Go! Go! Cory Carson is based on the hit toy line Go! Go! Smart Wheels, so expect a lot of product endorsement in this new series.
Ignore that, though, and it is an adorable series about a kid car called Cory and all of the funny exploits and adventures he finds himself in. Coming soon to Netflix.
The Healing Powers of Dude — A live action family comedy series, the 8-episode series The Healing Powers of Dude tells the story of Noah, an 11-year-old boy with social anxiety disorder.
When he finds himself having to deal with the stress of middle school, he navigates his way through his daily life with the help of a cute and funny support dog called Dude.
The Letter For The King — Another live action series, The Letter For The King is based on the iconic Dutch medieval adventure novel by Tonke Dragt.
The series follows Tiuri, a 15-year-old squire, who is chosen to deliver a letter to the king. Not just any letter, though, but one that will alter the fate of the kingdom.
The Main Event — A sports fantasy film about an 11-year-old boy, who discovers a magical mask. With it, he enters a competition to become the next WWE wrestling champion.
No word yet on when it will be released, but The Main Event is expected some time in late fall or early winter. If your kids are into wrestling, this collaboration with WWE Studios is likely to be one of their favorites this year.
Family Reunion Season 2 — (And season 1, if you haven't seen it yet). Family Reunion is a comedy about the McKellans, an African-American family that moves from Seattle to a small town in Georgia so they can be closer to family. Family they end up living with.
A politically conservative show, Family Reunion is also getting criticism from blacks who say, not only is the show stuck in the 1980s, but that there is a distinct lack of dark-skinned black people in the series, and far too many mixed-race blacks to make this show 'good enough' for black actors.
But, if you like a family-oriented comedy that isn't too risque, this family show on Netflix may be a good choice.
You can find a lot more fun family shows on Netflix here.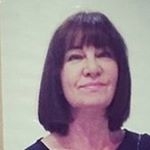 Latest posts by Michelle Topham
(see all)