Can this Dark Deception Walkthrough for Chapter 1 keep you alive, or will you suffer the same fate as its creator?
Dark Deception is a new story-driven first-person horror action maze game (did you get all that?) developed by Glowstick Entertainment and, with Chapter 1 of the game currently available on Steam.
For free, and with a huge number of units already downloaded from the site.
Fans of Dark Deception seem to be in huge numbers too as, if you look at the reviews for the Steam game, it is currently showing as 'Very Positive', with glowing reviews for the Glowstick game (get it?!!).
People love that it is very fast-paced, has a slew of different genres all combined into one game, and is more like Pac Man than just about anything else. Although with a hefty number of real scares thrown in for good measure.
Of course, Dark Deception being very fast-paced, and requiring you to run like hell while picking up soul shards but still evading the scary monkey bellboys while you do it, means you will die.
A lot.
Some players report not even surviving two minutes in Dark Deception Chapter 1 before the monkey boys arrive. Again and again and again.
This Dark Deception walkthrough may help you get further
Watch this 14 minute Dark Deception walkthrough for Chapter 1, however, and you may make it a lot further than you have been doing. Although, be warned, the player of this video didn't make it through Chapter 1 yet either.
Chapter 2 of Dark Deception will be coming to Steam soon. That one, of course, you will have to pay for.
But get started now on Chapter 1 with the walkthrough from the Ultra HD Gameplay channel in the video below and, who knows, you may have actually learned to survive it before the next one comes along.
Well…probably not!
You can download Dark Deception Chapter 1 on Steam now.
This fast-paced The Conjuring House is horror gameplay at its best and game completed in just 5 hours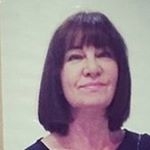 Latest posts by Michelle Topham
(see all)