Now, this is sad news.
According to Anime News Network, via Hakusensha's Young Animal magazine, the comedy romance How Clumsy You Are, Miss Ueno manga is ending in just two chapters.
The next chapter will be out in the March 11th issue of the Young Animal magazine, followed by the final one soon after that.
The How Clumsy you are, Miss Ueno manga (aka Ueno-san wa Bukiyō) is written and illustrated by Tugeneko, and had been so well-received, an anime adaptation premiered in January, 2019.
That adaptation streamed on both Crunchyroll outside Japan, and with Sentai Filmworks licensing the anime for N. America, Australasia, and the British Isles.
Unfortunately, as often happens in the currently prudish west, the anime did not do as well as it should have done due to the many sexual jokes.
A shame, especially as it was extremely funny. As long as your head isn't still stuck in the 18th century, that is.
The plot of How Clumsy You Are, Miss Ueno manga
The How Clumsy You Are, Miss Ueno manga centers around the aforementioned Ueno, Tanaka her crush, and Ueno's assistant Yamashita.
Ueno is just a junior high school student who is not only the president of her school's science club, but has already invented some amazing things.
Problems begin when, in an effort to catch Tanaka's attention, Ueno begins inventing more and more bizarre things.
Things that are rooted in her own proclivities, and that often come from a strange, not-very-innocent place in her brain. And all invented in an attempt to awaken Tanaka 'manly side'.
Unfortunately for Ueno, Tanaka seems to be oblivious to her tactics, no matter how extreme they become.
"Strong in attitude, weak in romance" is how the mangaka describes her.
Unfortunately, with The How Clumsy You Are, Miss Ueno manga ending, it is highly unlikely we will ever get an official English language translation of the manga now.
And that is a real shame.
Of course, you could learn Japanese, as there are eight volumes and two anthologies in that language.
Watch the trailer for the anime adaptation and, of course, watch it on Crunchyroll.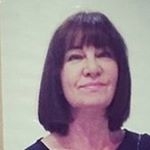 Latest posts by Michelle Topham
(see all)