As a lifelong dog lover and dog owner, I must admit it had never crossed my mind somebody would develop a video game that centered around a dog shelter. Not until today, when I read about the upcoming new game To The Rescue — A Dog Shelter Simulator.
That simulation game is being developed by Little Rock Games, an Arkansas-based indie developer who enjoys creating games that "make a difference".
With To The Rescue, that's what they hope to do, as 20% of the profits of the game will be going to Petfinder Foundation, a charity that gives financial support to animal rescue groups and shelters.
Those groups can then post their adoptable pets on Petfinder, with the hope they are adopted by people who will give them their forever home.
In To The Rescue — A Dog Shelter Simulator, you will be in charge of an animal shelter. You will take in stray dogs, and then feed, groom, walk and play with them, all while making sure there are no problems at the shelter — either with the dogs or the management of the facility.
Advertising
Should a dog get sick, you will be responsible for getting them the right treatment and making sure none of the other animals in the shelter are affected as well.
It's not just taking care of the dogs that's important, however, it is also finding them a good home. But, with four dog sizes and a variety of breeds, as well as dogs with different personality traits, you must make sure you match the right dog with the right new owner.
Watch the To The Rescue trailer below, and you'll see quickly how cute the game looks.
In fact, as a massive dog lover who cannot own a dog at the moment, I will definitely be grabbing the game when it comes out. Not only does it look cute and fun to play, but part of the money spent on it will go to an amazing cause.
To The Rescue will be published by Freedom Games, and is due to release on PC via Steam on November 4th. It will arrive on the Nintendo Switch early next year.
You can add To The Rescue to your Steam wishlist now.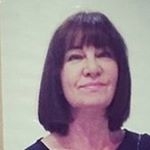 Latest posts by Michelle Topham
(see all)