While non-Japanese animated music videos can definitely be both interesting and beautiful, I still have a personal preference for those animated music videos made in Japan.
There is just something about how beautiful the artwork tends to be.
Take the case of the idol group 22/7's 'Boku ga Motteru Mono Nara' music video, which was just released yesterday.
While not an animated music video in the true sense of the word, as much of it is graphic stills, the art style is beautiful and the video a pleasure to watch.
Throw in that 22/7's 'Boku ga Motteru Mono Nara' is an incredibly pretty song with a gorgeous orchestral melody, and it is no wonder I have watched and listened to the video at least six times back to back.
22/7's 'Boku ga Motteru Mono Nara' (aka If I Could Have It) music video was directed by Atsuya Uki (Cencoroll movies), with Yukiko Horiguchi (K-ON!) designing those beautiful characters, and Yūsuke Takeda (Eden of the East) as the art director.
As for 22/7, the idol group has been releasing similarly beautiful animated music videos similar to this one since 2017. They are part of the multimedia project between Japanese record producer and TV writer Yasushi Akimoto, Aniplex, and Sony Music Records.
The group's 12-episode anime also premiered in January this year in both Japan and on Aniplex of America. It arrived on Crunchyroll in February.
Watch that lovely 22/7's 'Boku ga Motteru Mono Nara' music video below, and you'll realize quickly the track is addictive and the girl's voices are childlike, pleasant and sweet.
The single will release on February 24th. You can subscribe to 22/7's YouTube channel here.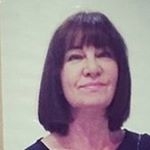 Latest posts by Michelle Topham
(see all)