The upcoming Deaimon anime series has just had a second key visual, new promotional video and a premiere date released, along with information about the artists who will be performing the show's theme song.
The second Deaimon key visual features Itsuka showing off a pink confectionery she has made, while Nagomu looks on with interest and the shop staff poses together in the background.
The short Deaimon promotional video released on the anime's official website with it features the upbeat ending theme song — 'Koko ni Aru Yakusoku' by the singing unit Deaimon (aka singer ayaho and composer Junichi Soga).
What is Deaimon?
Deaimon is an anime that tells the story of Nagomu, a young man who refused to work in his family's confectionery business because he wanted to be a musician. Several years after moving to Kyoto, however, he is forced to return to the shop when he discovers his father has been hospitalized and he must now take it over.
When he arrives, a young girl called Itsuka is now living with his family, and Nagomu soon finds himself becoming her foster parent.
Itsuka, however, isn't that easy of a person to deal with, as she dislikes Nagomu because he refused to go into the family confectionary business.
That's why she tells him it will be her that will inherit the shop one day, and not him.
Deaimon director and staff
Deaimon is being directed by Fumitoshi Oizaki (A Centaur's Life), with Reiko Yoshida (Liz and the Blue Bird) in charge of scripts, and Sakae Shibuya (A Centaur's Life) as both chief animation director and character designer.
Encourage Films (Is the Order a Rabbit? BLOOM) is in charge of anime production.
Related: First Deaimon key visual is adorably cute
The anime is based on the manga series of the same name by Rin Asano, which has been serialized in Kadokawa Shoten manga magazine Young Ace since early 2016.
Watch the just released Deaimon promotional video below. Now doesn't that look cute?
The anime series itself will premiere on April 6th.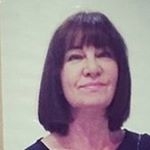 Latest posts by Michelle Topham
(see all)