The upcoming anime Kono Healer, Mendokusai! (aka Don't Hurt Me, My Healer!) is one I have been waiting for since its first adorable key visual and trailer was released last October.
That visual and trailer featured the cute but absolute pain in the ass Karla — a character that floats my boat in all kinds of ways — and Alvin, a knight who apparently is just as annoying.
So, when the second Kono Healer, Mendokusai! key visual was released today, along with another trailer featuring Karla and Alvin, I have to say it made me happy.
The additional news that Kono Healer, Mendokusai! will begin streaming on Crunchyroll on April 10th made me even happier.
Along with the visual and the trailer, new Kono Healer, Mendokusai! cast members were also announced today.
They are:
Hiroshi Shirokuma (Riz in Beastars) who is voicing Oomune Kuma
Show Hayami (Ferdinand in Ascendance of a Bookworm) who is playing Gyuu
Saori Hayami *Yumeko in Kakegurui) as Maria Deathflame
Kono Healer, Mendokusai! is based on the manga by the same name written and illustrated by Tannen ni Hakkou (see cover of volume 1 above).
It tells the story of Alvin, a knight who has a talent for annoying people, and Karla an elf healer with a terrible personality.
The pair meet when Alvin, a beginning adventurer, is in battle with a monster and begs for Karla's help. In return, she asks him to form a party with her as nobody wants to partner with her.
Kono Healer, Mendokusai! is being directed by Nobuaki Nakanishi, with animation production by Jumondou.
Watch the new Kono Healer, Mendokusai! trailer below, and mark your calendars for April. This one looks cute!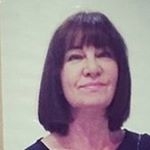 Latest posts by Michelle Topham
(see all)