Before I start this, I have to admit I had not seen the classic Studio Ghibli film Castle in the Sky until last month when I knocked a few movies off my Netflix to watch list, and that anime film was one of them.
And wow, now I see what all the praise has been about since Castle in the Sky (aka Tenkū no Shiro: Laputa in Japan) was released back in 1986 as, 35 years later, the entire film still holds up as one of the best anime films ever made.
No wonder then that GKIDS and Fathom Events are proud to be celebrating the 35th anniversary of Castle in the Sky with three screenings in movie theaters in the U.S. this year.
Because, having just watched the film on my laptop, I can only imagine how beautiful it will be on the big screen.
The U.S. 35th anniversary screenings of Castle in the Sky are November 14th, 15th and 18th (thanks Crunchyroll for the heads up), with Crunchyroll reporting they will be offered in both Japanese with English subtitles and in an English dubbed version.
The schedule for those three days goes like this:
Sunday, November 14, 2021: English dubbed version (3:00pm local time)
Monday, November 15, 2021: Japanese with English subtitles version (7:00pm local time)
Thursday, November 18, 2021: English dubbed version (7:00pm local time)
If, like me, you have already seen Castle in the Sky, do note that the 35th anniversary version does have exclusive bonus content you won't have seen, so it's well worth a view for any fan.
Sadly for me, I am not currently in the U.S. so it's a no-watch. Otherwise, loving the film as much as I did, I would head to a movie theatre to see it just a month after the last time I did, as Castle in the Sky really is that wonderful.
You can find out where Castle in the Sky is showing in your area of the U.S. via the GKIDS ticket page.
Also note, the Castle in the Sky showing is part of the GKIDS Studio Ghibli Fest 2021, which kicked off in October and runs through December.
The next and last film showing in the series will be Ghibli's My Neighbor Totoro in December (tickets here).
Watch the Castle in the Sky trailer below and, I'll stress again, everything about this film is gorgeous.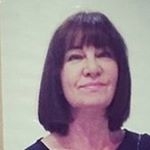 Latest posts by Michelle Topham
(see all)