A manga I started to read a couple of months ago is now getting an official English translation and, if you are a lover of stories about weird ways of meeting the person who could just become your most significant other, you will love this one.
The manga is called 365 Days to the Wedding (also known as Kekkon Surutte, Hontō desu ka?, or Are You Really Getting Married? in Japan).
It is written by Wakaki Tamiki and, frankly, I began reading it after I watched the Japanese drama adaptation of the manga and hated it so much, I wanted to see if the source material was equally awful. (It isn't).
Instead, unlike the drama where the two main characters are distinctly unlikable, in the manga they are relatable and cute.
The 365 Days to the Wedding manga tells the story of Rika, a woman who works at a travel agency, and her co-worker Takuya.
Both of them are massive introverts, are both single, and both enjoy their lives outside the office doing various geek things far more than in it.
One day, though, the company announces they are opening an office in Siberia, and staff members who are not married will be transferred there.
That is when Rika tells Takuya, a man she barely knows, they should pretend they are getting married in a year. That way, they can stay in Tokyo, and won't be subjected to a move to the back of beyond where neither of them wishes to be.
Of course, as you might expect, the "betrothed" relationship Rika and Takuya soon end up in is far different than they expect.
The first volume of the English language version of the 365 Days to the Wedding manga is being published by Seven Seas Entertainment in November.
Yep, you will have to wait a while to get your hands on it but, believe me, it will be worth it.
Mark your calendars.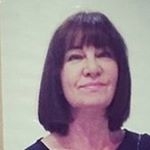 Latest posts by Michelle Topham
(see all)