If you are one of the tens of thousands of people desperately waiting for the fantasy puzzle adventure game Scarlet Hood and the Wicked Wood to release, February is going to make you very happy.
That's because, according to developer Devespresso Games, Scarlet Hood and the Wicked Wood will be in Early Access via Steam on February 10th, with the first four chapters of the game playable first.
Several updates are then expected to drop over the next few weeks, until the full release of the story-driven game will hit sometime in March.
The plot of Scarlet Hood and the Wicked Wood goes something like this:
Scarlet Hood must lead a hapless Munchkin troupe through the Wicked Wood. Too bad the Black Witch, LeFaba, doesn't take too kindly to strangers gallivanting in her domain. Our fledgling witch soon realizes she's reliving the same day again and again. Can she overcome the disaster that awaits at every turn?
Features of the upcoming game will have the player doing the following:
Trying to survive a narrative time-loop
Solving a huge number of puzzles
Following your own multi-path story
Evading a hungry wolf
Unlocking multiple endings. Endings that will appear based on your previous decisions in the game.
Using Scarlet's witching skills to avoid detection
The game's hand-illustrated graphics are gorgeous, the puzzles are said to be fun yet challenging, and the story exciting.
Watch the game's latest trailer below.
Then head to Steam and hit the 'Add To Your Wishlist' button now. That way you will be reminded as soon as the first four chapters of Scarlet Hood and the Wicked Wood hit Early Access on February 10th.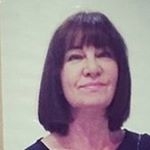 Latest posts by Michelle Topham
(see all)