4 new games on the Nintendo Switch this week include Alpha Mission II and Lego City Undercover
There are four new games on the Nintendo Switch this week that, if you are already bored with The Legend of Zelda, you may want to buy. Although, if you're looking for AAA games coming to the Nintendo Switch, you are going to be disappointed as most of these babies are at a much lower level than that.
The first is a game called Graceful Explosion Machine — an arcade-style side-scrolling indie game by a Canadian developer in which you are in control of a spaceship that has to zap incoming enemies. It has 30 levels across four different worlds, four powerful weapons to choose from and some pretty colorful graphics. At only $12.99, it's affordable as well.
Advertising
Alpha Mission II is another space-themed game, but this one is vertically-scrolling. Oddly, though, it's also a new port of a 1991 game that was released for the Neo Geo arcade system, then later released in 2010 on the PlayStation portable. So it's not exactly a new game.
Vroom in the Night Sky is also coming to the Switch but, as it gets just horrible reviews, and with gameplay of only a couple of hours, you may want to give this one a miss. Not much else to say really.
Lego City Undercover is the biggest release on the Nintendo Switch this week, and it was one of the most popular games on the WiiU.
Again, though, there are reports coming in of this port absolutely loaded with bugs, slow fps, pathetically slow load times and suddenly going to a black crash screen just like with the PC port. So you may want to hold off on buying this until they are fixed. If not, because you're really desperate to play something new on your Switch, just don't say I didn't warn you.
For a quick visual of the four new games on the Nintendo Switch this week, check out the IGN video below.
Advertising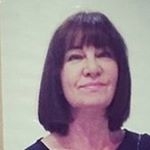 Latest posts by Michelle Topham
(see all)