4 reasons why I won't be watching new Netflix series Girlboss: I've had enough of the Trump Syndrome
4 reasons why I won't be watching new Netflix series Girlboss — I'm sick of nasty people
I've gotta say I'm not really the target audience for the Netflix orginal series Girlboss — the new show loosely-based on the founder of Nasty Gal clothing company, Sophia Amoruso.
After all, I rarely buy clothes, I'm not into 'chick-flick TV shows', and I despise clothing companies like Nasty Gal — you know those companies that are all about cheap, fast fashion and screw the consequences to the planet and the rest of us.
But, after watching the trailer 'What is a Girlboss', there are four reasons why I won't be watching the Netflix series Girlboss.
And much of it boils down to the Trump Syndrome that, in today's America, really needs to be stopped.
The main character is truly awful
Sure, I'm basing my opinion on just a few minutes of clips from Girlboss and from the reviews I have already read, but Girlboss main character, Sophia is truly awful (and she's supposed to be pretty terrible in real life too).
So, am I really going to waste my limited free time subjecting myself to 13 episodes with a woman who thinks being rude, lazy and selfish, as well as being abusive to people when she doesn't get her way, is the right way to behave?
Come on. It's the Trump Syndrome that America seems to be so hooked on in the last few years. Actually lauding and admiring some of the most terrible people on the planet and, in doing so, making them far more successful than they should ever be.
Jesus, we've got one as*hole who was recently elected to one of top jobs in the world. Do I really want to give a female version entry into my living room?
Nasty Gal is a nasty company
Now I'm not a proponent of many companies, as so many nowadays seem to treat their employees like shit.
So I wasn't too surprised when I learned Nasty Gal was in that category while Sophia Amoruso was the head of the company, with reviews all over the Internet from former employees saying it was a horrible place to work.
One woman even sued the company after several women were lied to about pregnancy benefits, and then ultimately fired because they were pregnant.
And, of course, the company went through two rounds of major layoffs in a short period of time, all the while as CEO Sophia Amoruso became wealthier and wealthier (she's currently said to be worth well over $230 million).
Nasty Gal's bankruptcy
Another reason I won't be watching new Netflix series Girlboss is the timing of its release is weird, as it's technically a story about the 'success' of a young entrepreneur who went from rags-to-riches in just a few years.
The problem is Nasty Gal, the company Sophia Amoruso founded, filed for Chapter 11 bankruptcy late last year and was ultimately bought by a British company.
Amoruso herself no longer has anything to do with it, and is now running a website and promoting 'girl power' instead.
So neither she nor the company are  hardly the success stories this Netflix series is trying to promote.
Couldn't Netfix have picked a nicer woman?
It is nice that Netflix has created a show about a woman in business who was, for a time, very successful. But I just have to say "Thanks, Netflix, it was great of you to promote a story of a successful woman like this but, honestly, couldn't you have chosen a nicer one?"
Because as much as I would like to watch Girlboss just to support an original series about a woman who went out and got what she wanted, Sophia, the main character is so incredibly horrible, I just don't want to.
I don't want to support a series about a woman who doesn't care about anyone else but herself. I don't want to support a series about a woman who would fit right in in Donald Trump's White House. And I don't want to support a series about a woman who, apparently, treated other women that worked for her so badly, many described the workplace as 'toxic'.
Watch the trailer for Girlboss below, as you may think differently.
Me? I think I'll keep on watching the other shows I have on my Netflix list, and give this one a wide berth.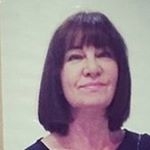 Latest posts by Michelle Topham
(see all)