Even though Minecraft was released in 2011, there is absolutely no sign of this game slowing down. With 121 million copies sold across all platforms, as of February this year, there are still a reported 40 million people playing the game every month. And yep, I am one of them.
I am also one of those people who spends inordinate amounts of time watching other people play Minecraft on YouTube. Even nowadays when you would think, after watching about 1,000 hours-plus of the game, I would be bored by now.
Nope, not even close.
But these 5 incredibly nice YouTube Minecraft players are people I watch all the time and, if you don't, you should be. They are not in any particular order, as they are all equally worth subscribing to, and they are all just truly nice guys.
Docm77 — Docm77, aka Steffen Mark Mössner, is a German Minecraft player who has been a full-time YouTube gamer since 2012. But Mössner isn't your typical Minecraft player. For one, at 40 years of age he is a bit older than most which, being one of the older Minecraft players myself, I like that.
But he is also an electrical engineer, a qualified geriatric nurse and even has a PhD in dementia research.
I particularly love Docm77 because he is calm when he plays Minecraft (none of that out-of-control screaming a la PewDiePie). He also has mad skills (you should see his massive Minecraft worlds), always wants to 'spread love not hate', and doesn't get himself involved in any of the nastiness YouTube sometimes engenders.
Follow him if you like a good Minecraft video made by a truly nice guy, and one that will actually make you leave feeling like you have had fun and learnt something.
Docm77 just started playing on a new Foolcraft server with the likes of Xisuma and BdoubleO100 as well, and his first few videos are excellent.
Biffa2001 — Biffa is an English Minecraft player I have been following since his very first videos. He has been on YouTube since 2011, and went full-time professional on the site a couple of years ago.
In recent times, he has been playing less Minecraft than he used to as he seems to prefer indie games like Oxygen Not Included, Cities Skyline and Stardew Valley. But his older videos are well worth watching, and he still puts up Minecraft videos for BiffaTech the modded Minecraft server now and again.
Biffa has also just started a new Minecraft series for the Future's Edge Minecraft mod that looks like it's going to be a lot of fun, and he says he will be getting back into HermitCraft in a big way sometime soon as well.
Biffa is a founding member of the HermitCraft server, runs his own server for his Patreon followers, and at one time was one of the Mindcrack guys.
The main thing I love about Biffa, though, is he is just a truly truly nice guy.
A family man with two little boys, he doesn't talk much about his private life except to say he lives in England somewhere. But his videos are fun, interesting, always completely clean and free of bad language, and he doesn't suffer haters and bullies lightly.
Subscribe to him as, even though he currently has over 150,000 subscribers, he really should have a heckuva lot more.
Xisuma — I first came across Xisuma, aka Xisumavoid when he started to play Minecraft with Biffa and, to be honest, I didn't like him all at first as he came off as a bit of a know-it-all.
When I started to listen to what he had to say more closely, though, I realized he actually did 'know it all', and he was also a thoroughly nice chap.
Xisuma isn't just a YouTube Minecraft player, either. He is also a talented developer of some really popular maps.
But playing Minecraft is his main gig, and he uploads a ton of videos every month, to the tune of more than 142 million views currently.
He is an avid player of HermitCraft, has created some amazing Minecraft inventions, and has a ton of excellent tutorials that are really easy to understand.
He also livestreams on Twitch frequently, where he has over 101,000 followers.
Xisuma also kicked off a FoolCraft server series last month that I'm thoroughly enjoying.
Keralis — Keralis is a Polish-Swedish YouTube Minecraft player that, first and foremost, is famous for his excellent builds. He has been full-time on YouTube since 2013, with more than 341 million views currently.
He also runs his own server called World of Keralis, which is a Minecraft world with some of the most incredible builds you have ever seen.
Keralis, like Biffa, is another family man with a wife and two kids,and he puts up some very cool photos of them on his Instagram account.
He is also a Minecraft player that has moved away from the game lately to play games like The Witcher 3, RimWorld and Train Mechanic Simulator 2017. Chances are, though, he will be back with a vengeance eventually. Plus, he has such a huge backlog of videos to watch, he can keep you occupied for a couple of hundred hours at least.
One of his latest Minecraft videos is a tour of an absolutely awesome IKEA build. Done to scale and so incredibly detailed.
Etho — Etho, aka EthosLab, is a Canadian gamer who is, of course, one of the legendary Minecraft players on YouTube.
He creates the most detailed buildings and worlds, is an expert at complicated redstone contraptions, and is known for his utterly, incredibly awesome series Etho Plays Minecraft — a series that, of this date, has 487 episodes and has been running for several years.
He currently has an astounding 634 million views on his YouTube videos, and has been a full-time gamer for the better part of the last six years. He uploads videos just about daily.
If you are looking for an incredibly nice Minecraft YouTuber that you can watch for several hundred hours, and can learn something complicated, awesome and cool from in every video he produces, then Etho is your guy.
He is also one of those guru types other famous YouTube Minecraft players love and are in awe of as well, which tells you something about his depth of knowledge of this game.
One of Etho's relatively recent videos is a new Project Ozone 2 series, which is phenomenal.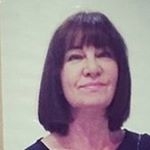 Latest posts by Michelle Topham
(see all)