The boys' love anime movie Sasaki and Miyano: Graduation (aka Sasaki to Miyano Movie: Sotsugyou-hen) is finally getting a full international release with Crunchyroll announcing its premiere date this weekend.
That date will be September 28th at 5:00pm Pacific Time, when Sasaki and Miyano: Graduation will begin streaming on Crunchyroll.
The film will be available for streaming in North America, Central America, South America, Europe, Africa, Oceania, the Middle East, India and CIS.
In other words, throughout most of the world except most of Asia, which will be getting a separate release on another platform.
What is Sasaki and Miyano: Graduation?
While I wouldn't really call the release a "movie", as it is only 50-minutes long and is more a series of somewhat unconnected shorts that follow the same characters from the anime series, it should still please the heart of any Sasaki and Miyano fan.
After all, it features the same sweet boys, the same lovely music, and the same heart-grabbing romantic moments all presented in that gorgeously hazy art style of the original series as Sasaki gets ready to graduate from high school and leave Miyano behind for another year.
It is also a nice stop-gap between the beginnings of the Sasaki and Miyano love story in season one, and what should be a strengthening relationship between the two soon-to-be young men in the (hopefully we will get one) season 2.
The 50-minute long film, also comes with a 10-minute anime short Hirano and Kagiura that is equally as sweet and cute as it follows Kagiura as he begins to admit his feelings for Hirano.
Watch the short Sasaki and Miyano: Graduation trailer below, and mark your calendars for September 28th when the film itself will be available to stream.
You can also watch/rewatch the original Sasaki and Miyano anime series on Crunchyroll now.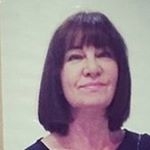 Latest posts by Michelle Topham
(see all)