When it comes to lists of anime series that will just make you happy, let's face it, any list that you read is usually just the anime the writer themselves has seen and loved.
Leo Sigh's list of eight anime series that will just make you happy is no different.
It is, in fact, eight anime series I have watched in the last year — both new and old series — and felt so relaxed and happy as I watched them, I wanted to be sure anyone who was feeling down and needing a boost was aware of them too.
Because, if you are anything like me, I can feel about the worst I have felt in years, but a few episodes of an hilarious or feel-good anime and I'm feeling a whole heckuva lot better and as if I can conquer the world.
So here we go — eight anime guaranteed to put you in a good mood. Not in any particular order. Just awesome all by themselves.
8. Non Non Biyori 
I think this anime series, and one more I will mention later, will probably pop up on half the lists I ever make.
They are both not only two of my favorite ever anime but also shows that, 10 minutes into the first episode, you are so engrossed in the feel-good atmosphere and so in love with the adorable characters, a truck could hit your house and you wouldn't even care.
Related: How to watch every episode of Non Non Biyori in the correct order
Non Non Biyori is wonderful for its sweet, quirky and wonderfully eccentric characters (first-grader Renge is one of my all-time favorite anime girls), its utterly gorgeous Japanese countryside scenery and the fact that nothing much happens in this slice of life anime, but each episode still manages to whiz by until it is over far too soon.
Non Non Biyori takes place in a small Japanese village miles from even a reasonable sized town. It revolves around four girls who, other than the brother of two of the girls, are the only students in the school. The other two girls' older sister is their teacher.
The girls go fishing, take care of rabbits, jump from high bridges into the river below and generally entertain themselves in an area of the world where, to most town folks, 'there isn't much going on'.
If you are looking for an anime that will make you happy, Non Non Biyori will do so in spades. Oh, and do notice the lovely soundtrack. Because it will make you feel just as satisfied and relaxed as the anime.
Crunchyroll is streaming both seasons.
7. KONOSUBA — God's blessing on this wonderful world!
For one of the funniest anime ever made, you cannot go wrong with KONOSUBA.
From the first episode where teenage shut-in Kazuma Sato dies, is met by goddess Aqua, and then sent to a fantasy world to help kill a demon king and his followers, this anime series is bound to make you happy as it is screamingly funny.
The story revolves around protagonist Kazuma and useless goddess Aqua as she is dragged to the new world with him when he is told he can choose one thing from heaven to take with him.
Because she makes fun of how he died (saving a girl from being hit by a truck, a girl who didn't need to be saved), Kazuma decides he'll take her.
Soon broke and homeless, Kazuma and Aqua are forced to sleep in a stable while they try to make money adventuring so they can afford a room.
Their luck begins to change, however, when two more girls — one-trick magician Megumin and sex-obsessed crusader Darkness — join the pair and form an adventuring party.
Part harem, part weird RPG, part slapstick comedy, KONOSUBA is in my top five of the funniest anime ever created.
And don't miss the just-released full-length movie KONOSUBA: God's blessing on this wonderful world! Legend of Crimson. I haven't laughed so hard in months as I laughed at that.
You can watch seasons 1, 2 and the movie on Crunchyroll.
6. Bunny Drop (Usagi Drop)
On my list to watch forever, and finally binge watched last week, Bunny Drop aka Usagi Drop is one of the most adorable shows you will ever watch, and easily one of the happiest anime.
It follows 30-year-old bachelor Daikichi Kawachi as he agrees to raise his grandfather's illegitimate six-year-old daughter Rin, after nobody else in the family wants to take her when his grandfather dies.
Soon Daikichi is trying to bring up Rin alone while he juggles his full-time job and searches for a pre-school for her.
Bunny Drop is one of the sweetest anime as it shows just how quickly a man can love a child just as if she was his own, and do everything in his power to make sure she is cared for and feels safe.
What is even more wonderful about Bunny Drop is tiny little Rin turns out to be just as headstrong as Daikichi, and the pair soon prove to be the perfect almost-father-daughter match.
All (sadly-only) 12 episodes of Bunny Drop are currently available to watch on Crunchyroll.
5. Nyanko Days
For the shortest anime series ever (12 episodes in less than half an hour), it would be hard to beat Nyanko Days.
That being said, the TV short is utterly adorable with characters you fall in love with so fast the series seems so much longer.
Konagai Yuuko has been at her new school for months, but has never been able to make friends. When she goes home, however, she is never lonely as she has three talking cats — Maa, Shii and Rou — that make her feel loved.
One day while out on a walk, Yuuko meets Azumi who is also crazy about cats. The two girls and their cats soon become fast friends.
Nyanko Days is kawaii to the max, with the most beautiful artwork, the cutest kittens you have ever seen and an adorably addictive ending theme song.
You'll find the TV short series here.
4. How to Keep a Mummy
Sora Kashiwagi's adventurer father spends most of his time traveling around the world, keeping in touch with his teenage son by a stream of unusual gifts he has picked up on his travels.
One of the most unusual, however, arrives from Egypt. A massive sarcophagus containing a tiny mummy that fits in Sora's hand. A mummy he now has to figure out how to take care of. Especially as the only instructions from his father are "Don't take the bandages off".
No worries, though, as Sora's friends soon have strange creatures of their own they also have to feed, water, play with and keep alive. The four friends, and the four friendly creatures, are soon hanging out and having fun.
How to Keep a Mummy is relax to the max and adorable beyond belief and, yep, on Crunchyroll.
3. KINMOZA! (aka Kiniro Mosaic)
A Japanese girl called Oomiya Shinobu has always been obsessed with the United Kingdom. One day she goes to stay with a family in the UK and makes friends with Alice their daughter.
A few months after she arrives back in Japan, she goes to school and discovers Alice is a new student in her class. Because, unbeknownst to Shinobu, Alice missed her and so taught herself Japanese so she could study at Shinobu's school.
What's even better is Shinobu's mother has kept Alice's arrival a secret as well, as now she will also be living with Shinobu and her family.
KINMOZA! is a slice of life comedy that follows the daily happenings of Alice, Shinobu and her friends Aya, Youko, Isami and Karen. And yes, it's full of the cutest lolis that will just make you happier than anything.
2. Laid-Back Camp (Yuru Camp)
The second of the two anime that I feel will probably be on every list I make is the absolutely gorgeous series Laid-Back Camp (Yuru Camp).
The show follows extremely independent teenager Rin who, after being taught everything you could ever want to know about camping by her grandfather, heads off into the Japanese countryside on her moped to camp.
Loving to spend time alone, however, she is soon a bit miffed to discover another girl is also at the same deserted camp site she is staying at.
The problem is Nadeshiko bicycled up to the campsite so she could see Mount Fuji, but then fell asleep. Now it's dark, she is too afraid to cycle down the hill in the dark by herself and she doesn't have a phone so she can call her sister to come and get her.
Of course Rin, being someone who is perfect in a crisis, soon has Nadeshiko's sister at the campsite ready to take her home.
Soon after though, Nadeshiko is back again. This time wanting to camp with loner Rin, along with several other girls the two campers know.
Laid-Back Camp is my absolute favorite anime of all time because it is so relaxing, every character is wonderful, the artwork is gorgeous (especially the views from the campsite across to Mount Fuji) and it is so lovely to be able to watch a group of teenage girls doing nothing but setting up tents, sitting around and eating.
It has a beautiful soundtrack too.
Check Laid-Back Camp out on Crunchyroll.
1. Hitoribocchi no Marumaruseikatsu
The last on my list of eight anime that will just make you happy, Hitoribocchi tells the story of probably the most socially awkward girl in all of anime.
Hitori Bocchi suffers from crippling social anxiety. Something that is made worse when she discovers her one and only friend will not be going to the same middle school, and soon she is going to be left to make friends by herself.
As if things aren't bad enough her friend, Yawara Kai, makes things even more difficult for Bocchi as she tells her she cannot be friends with her anymore. Not until she has befriended every girl in her new class.
Now it is up to Bocchi to overcome her fears and find her own way in an anime that is sweet, funny and endearing.

Hitoribocchi no Marumaruseikatsu will introduce you to a whole slew of lovable characters who will make you smile, all while you cheer Bocchi on in her quest to get everyone in her class to like her.
Even though, every time she manages to make a new friend, Bocchi believes she must be so unmemorable they will almost immediately forget about her.
And yes, again, Hitoribocchi is streaing on Crunchyroll.
Related reading: Best cute girls doing cute things anime of the last 10 years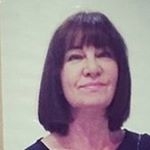 Latest posts by Michelle Topham
(see all)