As a big fan of the first cours of the anime 86, I leap on anything new that's released about its upcoming second cours.
Especially if it might feature one of my favorite characters — Lena or Anju. Bite me, because I've always loved silver, purple and blue-haired girls.
So, you can only imagine how thrilled I was a couple of hours ago when the official Twitter account for 86 revealed a new character video and, this time, it features Anju Emma.
Anju, of course, is the girl who seems sweet and shy. Until, of course, she gets out on the battle field and kicks some major ass.
In the new Anju Emma character video, we get to see more of one of my main girls, as we see Anju crying, struggling to operate her 'unmanned weapon' on the battlefield and dancing with Daiya.
The 86 anime is based on Asato Asato's light novel series, and stars Ikumi Hasegawa as Lena, Shouya Chiba as Shinei, Sayumi Suzushiro as Kurena, with Saori Hayami voicing Anju.
The second cours of 86 is premiering on October 2nd.
The 86 opening theme song is 'Kyōkaisen' (Boundary Line), with Regal Lily's 'Alchemila' as the ending theme.
And, if you haven't yet read the light novel series, the English translation of that is published by Yen Press, who has this to say about its premise:
The Republic of San Magnolia has long been under attack from the neighboring Giadian Empire's army of unmanned drones known as the Legion. After years of painstaking research, the Republic finally developed autonomous drones of their own, turning the one-sided struggle into a war without casualties-or at least, that's what the government claims.

In truth, there is no such thing as a bloodless war. Beyond the fortified walls protecting the eighty-five Republic territories lies the "nonexistent" Eighty-Sixth Sector. The young men and women of this forsaken land are branded the Eighty-Six and, stripped of their humanity, pilot the "unmanned" weapons into battle…
Watch the first cours of 86 on Crunchyroll and, if you get or already are as obsessed as I am about this superb sci-fi series, mark your calendars for its second cours on October 2nd.
Check out the just released Anju Emma character video below because, man, she's cute.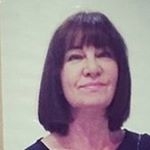 Latest posts by Michelle Topham
(see all)