9 Clues: The Secret of Serpent Creek review — hate snakes, don't play it
If you love a good scare, you'll enjoy playing 9 Clues: The Secret of Serpent Creek. If you hate snakes, you won't. I was a bit wary when I first booted it up as, frankly, I don't like snakes. Come on, I live in Thailand and we have some pretty scary poisonous ones, so are you really surprised? But…..just a few minutes into it and 9 Clues: The Secret of Serpent Creek turned into less about snakes and more about creepy fun, and it delivers that so well.
Storyline in 9 Clues: The Secret of Serpent Creek
Set in 1953, 9 Clues: The Secret of Serpent Creek is another of those games where you're called to a town out in the middle of nowhere by a friend and, when you get there, surprise, your friend has disappeared. While that's certainly a cliché many casual games use to death, in this instance the rest of the story is so good, you tend to overlook it.
You're a detective, but not just an ordinary detective. Instead, you research the paranormal. Now you find yourself in a small town, with said friend having disappeared, and its crawling with snakes. The residents of the town seem to be oblivious, the earth is shaking all the time and, as per usual, it's up to you to stop evil invading the town and………did I mention………banish the snakes?
Features in 9 Clues: The Secret of Serpent Creek
This really is a wonderful little game. The graphics are cartoon-like but gorgeous, the music is superbly creepy (and quite beautiful), the mini puzzles and games are interesting and fun, the voice acting is excellent and the plot twists are enough to make the story extremely enjoyable.
As is usual nowadays, there are three modes of gameplay (I played on the hardest setting but didn't find it difficult at all). There's also a journal, a jump map you can use to travel backwards and forwards, and a good hint system.
Some of the best parts of 9 Clues: The Secret of Serpent Creek, though, are the hidden object scenes as while some are the typical HOGs, in others you have to find particular items that might have been used in a 'crime'. Once you do, being a paranormal detective you then get to 'investigate' them. A nice twist on a usual hidden object search, and a great way to make the game even more fun.
9 Clues is only available as a Standard Edition, so there aren't any extras. Honestly, though, I didn't miss them at all (and enjoyed the cheaper price point) although some of you may not like that there aren't any collectibles to find or achievements to do.
All in all, though, I have to say 9 Clues: The Secret of Serpent Creek is a superb game and well worth a look at. You can buy it at Big Fish Games.
If you do buy 9 Clues and enjoy it, you might be interested to know it was created by Artifex Mundi, the same developers who created the Nightmares from the Deep games, and some of the best casual game developers in the business today. So, no, I'm not surprised I loved this game. It being an Artifex Mundi game, I'd be surprised if I didn't.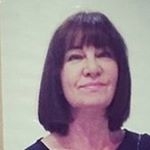 Latest posts by Michelle Topham
(see all)