A Certain Scientific Railgun T Episode 7 not airing in Japan on February 21st
Many Japanese anime fans do not realize a lot of production on popular anime series is carried out in China.
That is often because Chinese animators are paid less than Japanese animators, who themselves are not paid what they would earn in Europe or the United States.
Anime production in China then saves Japanese studios money, although equal partnerships between Japanese and Chinese animation studios are also being inked in recent years.
That outsourcing anime production to Chinese studios, however, has now caught up with several Japanese studios who themselves are being forced to delay the airing of new episodes of popular series this month due to the COVID-19 coronavirus outbreak in China.
A Certain Scientific Railgun T Episode 7 is the latest anime series to be hit with delays as COVID-19 coronavirus infections in China continue to rise.
The official website for A Certain Scientific Railgun T announced yesterday Episode 7 would not be broadcast on February 21st in Japan, and would be delayed until further notice:
"Due to the influence of "COVID-19", the production was inconvenienced, and the broadcast was forced to be postponed.

Along with that, the original schedule will be changed on February 21 and Episode # 6 "The War", which was broadcast last week, will be rebroadcast on February 21st. 

Although it is an unexpected situation, we apologize for the inconvenience and concerns of our fans who are looking forward to it.
Thank you for your understanding."
As coronavirus cases continue to rise in China, with more than 72,500 cases and 1,870 deaths reported as of this morning, it is likely A Certain Scientific Railgun T Episode 7, and future episodes, will be delayed much longer than just this week.
Unless studio J.C.Staff Co., Ltd is able to move production to Japanese staff instead, and that is probably unlikely.
A Certain Scientific Railgun T is not the only anime series to be affected by the COVID-19 coronavirus either. Asteroid in Love and A3! SEASON SPRING & SUMMER have also announced delays.
It is also likely other anime series will be delayed as the virus outbreak continues in China, which could disrupt schedules and income drastically,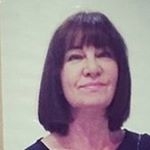 Latest posts by Michelle Topham
(see all)