I tend to like my anime ending theme songs upbeat. Even if I don't understand the Japanese lyrics, I love a cheerful song.
After all, doesn't a happy sounding ending theme song get you in the right mood to watch the next episode? Even if the Japanese lyrics that you don't understand make that song actually quite sad?
I know it does me.
That is one reason why I love A Certain Scientific Railgun T's ending theme song 2 — otherwise known as 'Aoarashi no Ato de' by sajou no hana — as it is yet another example of how good the music always is on this superb show.
Even though, once I learned what the lyrics actually meant, I realized the song was really quite sad.
You disappeared softly without saying anything
Why are you leaving me behind?
What you left next to me
To be able to meet you again someday, to be able to find you and be
A little warmth on your right

I didn't know when I was so young that my imagination filled my heart
That the rag of eternity will overflow from its hands someday
Japanese band sajou no hana, of course, is also known for the Mob Psycho 100 Season 2 ending theme song 'Gray', and for songs from both Sirius and A Certain Scientific Accelerator.
The ending theme song for the upcoming new series Is It Wrong to Try to Pick up Girls in a Dungeon? (aka DanMachi) Season 3 is also by the band.
As for sajou no hana, the band comprises Watanabe Sho on keyboard, Kitani Tatsuya on bass and guitar and vocals by sana. They are represented by Smile Company Ltd.
Listen to sajou no hana's 'Aoarashi no Ato de' from A Certain Scientific Railgun T in both the short anime version and the full version in the videos below and I will bet you're in an even better mood after you have. Regardless of those heart-wrenching lyrics.
Aoarashi no Ato de is sajou no hana's fourth single and is due for release on August 19th. You can learn more about the band on their website and watch A Certain Scientific Railgun T on Crunchyroll.
And, if you like those short Japanese music videos, this official music video for Aoarashi no Ato de is beautifully filmed.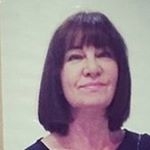 Latest posts by Michelle Topham
(see all)