Megumi Morino's A Condition Called Love was my last month's binge-read
Oh I am so excited about the latest announcement of an upcoming anime adaptation of a hit manga series, I can barely contain my glee.
That announcement came earlier today about Megumi Morino's A Condition Called Love – a romance manga series whose 12 volumes I just binge-read last month, and loved so much, I immediately read it through again.
A romance manga about two of the most adorable people as the main couple — Hananoi-kun and Hotaru — and the problems (and happiness) they experience as they navigate their way through their first-ever romantic relationship.
A relationship that Hananoi-kun wants to be in, while Hotaru is a little unsure.
After all, she has never imagined herself falling in love with anyone before, and she knows full well she isn't in love with Hananoi-kun.
Or is she?
The A Condition Called Love manga series beautifully addresses how two teenagers falling in love cope with these new and very unfamiliar feelings.
Sometimes in understandable and appropriate ways, and sometimes in ways that alienate the other person.
Even when the person acting that way didn't mean to.
As the manga series progresses, we also learn much more about Hananoi-kun and his strange life growing up, as well as why he feels such a strong connection to Hotaru.
Even if she has no recollection of the incidence that caused it.
And now I am excited to see how Hananoi-Kun and Hotaru's love story is portrayed in the upcoming A Condition Called Love anime adaptation.
What we know so far about the A Condition Called Love anime adaptation
According to the announcement, the anime adaptation of Megumi Morino's A Condition Called Love (akaHananoi-kun to Koi no Yamai in Japan) is now confirmed, but that is the only information that has been released so far.
An anime studio has not been named, neither has the director of A Condition Called Love, the screenwriter or the character designer, the cast, the staff or when the anime itself will premiere.
What we did get, however, was an adorably cute A Condition Called Love teaser visual (see above), as well as a sweet Commemorative Illustration of the A Condition Called Love anime adaptation from mangaka Megumi Morino. (see below)
More information will be released as the production of the A Condition Called Love anime adaptation progresses.
As for the wonderful manga, it currently has 12 volumes out in Japanese, with the 13th due out on June 13th.
Unusually, the manga has also had all 12 volumes translated into English already.
Kodansha has this to say about the plot of A Condition Called Love:
Hotaru is a 16-year-old high school first-year who has always been ambivalent about love, preferring instead to have a lively life with her family and friends.

So when she sees her schoolmate, Hananoi-kun, sitting in the snow after a messy, public breakup, she thinks nothing of offering to share her umbrella.

But when he asks her out in the middle of her classroom the next day, she can't help but feel that her life is about to change in a big way ..
If you enjoy a superb romance manga about teenagers falling in love, I cannot recommend A Condition Called Love enough.
As for the anime adaptation, I will very excitedly keep you updated with new information as soon as it is announced.
Until then, check out the gorgeous artwork in Kodansha' 'voice comic' trailer for the manga.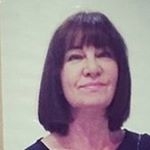 Latest posts by Michelle Topham
(see all)