Newly released information about the A Condition Called Love anime hits all the feels
At the top of my must-watch anime in 2024 list is the upcoming A Condition Called Love.
A new anime based on the hit manga series of the same name written and illustrated by Megumi Morino.
And one that just got a slew of information about its premiere via the anime's official website.
Included in that information is two extremely cute A Condition Called Love character visuals of protagonists Saki Hananoi and Hotaru Hinase — both in their school uniforms — and profiles of both lead characters.
We were also given the names of the two main voice actors, a staff announcement, and a premiere date.
So…let's look at these one by one because, as a huge fan of the original manga, what is coming out for the anime adaptation so far looks absolutely perfect.
As well as being as close to the original anime as its possible to get.
A Condition Called Love character visuals
The first of the cool things released today were two beautifully drawn character visuals of the main leads Saki Hananoi and Hotaru Hinase.
Short written profiles describing each character accompanied them.
Hotaru Hinase — A first year high school student who loves eating. Although she is blessed with family and friends, she is far away from romance, and just when she thought she might never be able to fall in love, her life changes dramatically when Hananoi-kun appears on the scene.
Saki Hananoi — Hotaru's classmate from the same high school. Rumor has it that he is in the class next to her and has a deviation score of over 80 in terms of head and face!? He is pure but a little excessively affectionate towards the person he falls in love with.
A Condition Called Love voice actors announced
The voice actors for Hotaru Hinase and Saki Hananoi have also been announced.
They are Kana Hanazawa who is voicing Hotaru Hinase, and Chiaki Kobayashi who is playing Saki Hananoi.
A Condition Called Love staff
The main staff for the anime has also been announced. They are:
Tomoe Makino — Director
Hitomi Amamiya — Series Composition
Akiko Sato — Character Designer
Yamazo — Soundtrack composition
As for the A Condition Called Love premiere date, while we don't yet have a specific date, we do now know it will be out sometime in April, 2024.
As mentioned previously, the anime is based on a hit manga that currently has 13 volumes out in Japanese  with a 14th due later on this month.
The 13th volume is due out in English on November 21st via Kodansha.
If you don't mind reading the manga before its anime adaptation, I recommend you pick these up as I read every currently available volume earlier in the year — twice — and ended up with the series on my Top 10 romance manga of all-time.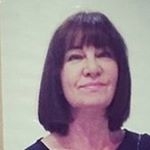 Latest posts by Michelle Topham
(see all)