While I am still obsessed with the OP for one of my favorite anime series this season, I have also grown a massive love for the show's ending theme.
That ED is the A Couple of Cuckoos ending theme song — 'Shikaku Unmei' (Square Destiny) by Sangatsu no Phantasia — and one that is just as banging as its opening track.
The song was written by Katayama Shouta, with lyrics by the music unit's lead vocalist Mia.
Just like all their songs, 'Shikaku Unmei' by Sangatsu no Phantasia is also sung by Mia.
Mia herself, by the way, is the sole main member of the Sangatsu no Phantasia music unit, with the music videos and promotional artwork for her songs being provided by a variety of artists that make up the unit.
Mia (aka Sangatsu no Phantasia) has also performed the opening or closing theme songs for a number of other hit anime series, including Interviews with Monster Girls, Kiznaiver, Re: Creators, Slow Start, Cobalt World, Today's Menu for the Emiya Family, The Honor at Magic High School and As Miss Beelzebub Likes.
The singer also writes novels, and has used some of those novels as a base for the songs she writes.
Sangatsu no Phantasia currently has three studio albums out, with their fourth studio album — Kaikou Shoujo — due out on March 9th.
Listen to Sangatsu no Phantasia's 'Shikaku Unmei' from A Couple of Cuckoos in the anime's credit-free ending animation sequence, and you will see why the music unit is so popular, both inside and outside Japan, because this song is so damned cool.
Watch A Couple of Cuckoos via the anime streaming service Crunchyroll.
RELATED: Who voices Sachi Umino in A Couple of Cuckoos anime series?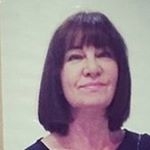 Latest posts by Michelle Topham
(see all)