Is anyone else just jammin' to the A Couple of Cuckoos opening theme song every time it comes on, or is it just me?
Because, hell, that's a cool, upbeat, fun track that just makes me dance around my kitchen while I'm waiting for the first scenes of the anime to kick in.
In fact, the recently premiered anime series A Couple of Cuckoos, (aka Kakkou no Iinazuke) is not only proving to be popular with fans right from its first episode, the A Couple of Cuckoos opening theme song is getting a fair bit of attention as well.
That theme song — "凸凹" (Dekoboko) by Kiyoe Yoshioka — got an official high-energy music video last weekend.
The video was filmed in Kanagawa Prefecture and features singer Yoshioka performing the song, while weirdly wearing an overly long-sleeved multi-colored and backed by a quirky group of dancers.
Yoshioka's 'Dekoboko' was written by Haruko Nagaya, singer and guitarist of Japanese pop rock band Ryokuoushoku Shakai, and has an upbeat, cool feel to it.
A theme that works perfectly for the quirky, but quite upbeat A Couple of Cuckoos.
The first episode of the 24-episode anime A Couple of Cuckoos premiered on April 24th on Crunchyroll.
Watch the music video for the A Couple of Cuckoos opening theme song featuring Kiyoe Yoshioka below, and also listen to the song on the Spotify player.
The song itself got a digital release on April 24th, with its CD release coming out in June.
As for Kiyoe Yoshioka, she is also the vocalist for pop rock duo Ikimonogakari, so if you love the sound of "Dekoboko", you should give their music a listen on Spotify as well.
RELATED: Watch all three girls vying for Nagi's heart in A Couple of Cuckoos trailer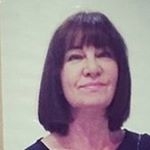 Latest posts by Michelle Topham
(see all)