When it comes to anime in 2022, it is already looking like it could be one of the best years for fans of Japanese animation.
With the wonderfully titled anime A Couple of Cuckoos getting its third key visual today, things are looking even more positive.
After all, not only does the upcoming romantic comedy sound cute and fun, the new A Couple of Cuckoos third key visual and latest PV introduce Sachi Umino — Nagi's sister-who-actually-isn't — and she looks utterly adorable.
What is the A Couple of Cuckoos anime about?
A Couple of Cuckoos is based on the manga of the same name by Miki Yoshikawa, and tells the story of a boy who suddenly discovers his parents aren't his real parents as he was switched at birth.
Kodansha, who publishes the manga in English, explains the plot this way:
16-year-old super-studier Nagi Umino, second-year student at the Megurogawa Academy high school, was switched at birth. On his way to a dinner to meet his birth parents, he accidentally meets the brash, outspoken, Erika Amano, who is determined to make Nagi her fake boyfriend as she never wants to actually marry.
But once Nagi makes it to dinner, he finds his parents have decided to resolve the hospital switch by conveniently having him marry the daughter his birth parents raised…who turns out to be none other than Erika herself!
In the new PV featuring Sachi — protagonist Nagi's sister who actually isn't — worries about meeting Erika her real sister — but seems to be even more concerned about losing her brother — who isn't her brother either.
Got it?
Watch the new A Couple of Cuckoos PV featuring Sachi panicking about the possibility of losing her brother, who she has loved ever since she can remember.
The anime will premiere some time in 2022. You can keep up-to-date on more news as it arrives on the A Couple of Cuckoos official website, but isn't 2022 looking like a stellar anime year?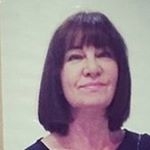 Latest posts by Michelle Topham
(see all)