When it comes to strange anime plots, the upcoming A Couple of Cuckoos takes the cake. Although, as someone who loves strange, I have got to say it sounds intriguing.
Especially as the anime features three of the cutest girls — Erika, Sachi and Hiro — and their love interest.
Cute girls who also appeared in a new A Couple of Cuckoos trailer today, and in a just released key visual, and all of whom seem to be in love with the anime's protagonist Nagi Umino and vying for his heart.
Harem anyone?
 A Couple of Cuckoos is based on the romantic comedy manga of the same name from Miki Yoshikawa.
According to Kodansha, the plot goes like this:
16-year-old super-studier Nagi Umino, second-year student at the Meguro River Academy high school, was switched at birth. On his way to a dinner to meet his birth parents, he accidentally meets the brash, outspoken, Erika Amano, who is determined to make Nagi her fake boyfriend as she never wants to actually marry.

But once Nagi makes it to dinner, he finds his parents have decided to resolve the hospital switch by conveniently having him marry the daughter his birth parents raised…who turns out to be none other than Erika herself!
The anime will premiere in April and it definitely looks like one of those anime that will satisfy anyone looking for a new waifu, doesn't it?
Watch the new A Couple of Cuckoos trailer below featuring all those potential waifu.
Be sure to also click the 'CC' button as, unlike many Japanese trailers, this one does come with English subtitles. Yay!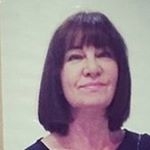 Latest posts by Michelle Topham
(see all)