American fantasy author Sarah J. Maas's new novel A Court of Silver Flames is due to be published in mid-February.
The book is the fifth book in the A Court of Thrones and Roses series.
A series that began in 2015 with the publishing of the first novel A Court of Thorns and Roses, and the third book series Maas has written so far.
In the latest novel, we will follow the story of Feyre's headstrong sister, Nesta.
The plot of A Court of Silver Flames by Sarah J. Maas
As is usual with a Sarah J. Maas book, A Court of Silver Flames, while likely no better written than the previous ones, it will also probably be high-drama all the way.
The official blurb for the plot of the upcoming fantasy novel goes like this:
Nesta Archeron has always been prickly-proud, swift to anger, and slow to forgive. And ever since being forced into the Cauldron and becoming High Fae against her will, she's struggled to find a place for herself within the strange, deadly world she inhabits. Worse, she can't seem to move past the horrors of the war with Hybern and all she lost in it.

The one person who ignites her temper more than any other is Cassian, the battle-scarred warrior whose position in Rhysand and Feyre's Night Court keeps him constantly in Nesta's orbit. But her temper isn't the only thing Cassian ignites. The fire between them is undeniable, and only burns hotter as they are forced into close quarters with each other.

Meanwhile, the treacherous human queens who returned to the Continent during the last war have forged a dangerous new alliance, threatening the fragile peace that has settled over the realms. And the key to halting them might very well rely on Cassian and Nesta facing their haunting pasts.

Against the sweeping backdrop of a world seared by war and plagued with uncertainty, Nesta and Cassian battle monsters from within and without as they search for acceptance-and healing-in each other's arms.
Yep, that sounds like something you will be able to get your teeth into.
Who is Sarah J. Maas?
As for Maas, she is an unusual fantasy fiction author in that she wrote her first book when she was just 16-years-old.
That book would eventually become her debut novel Throne of Glass.
Since then, at the age of still only 34, Maas has written close to 20 novels in three different fantasy series. (continue reading and watch Sarah J. Maas talking about her inspiration for the series in a video after the promo…)
What Abigail Did That Summer by Ben Aaronovitch the latest in Rivers of London series
The A Court of Thorns and Roses series is loosely based on the story of Beauty and the Beast.
It tells the story of Feyre Archeron, a human, who is taken against her will into Prythian, a land governed by faeries, after she kills a wolf in the woods.
The wolf turns out to have been a faerie, and Feyre soon finds herself a prisoner of one of the Seven Lords of Prythian, a faerie named Tamlin.
The A Court of Thorns and Roses series follows Feyre through her many years living in the land.
While I am not a Sarah J. Maas fan, as many of her ideas seem to have been taken from books by other authors that are better-written, she definitely has a large fan base. Fans that will be thrilled a new Maas novel is coming out in 2021.
The next book in the series, A Court of Silver Flames by Sarah J. Maas, will be published on February 16th, 2021 in hardcover, audio and on Kindle.
The UK paperback version is due to be published on January 26th.
You can pre-order A Court of Silver Flames at your favorite bookseller now and, if you're interested in where Maas got the inspiration for the series of books, watch the short video below.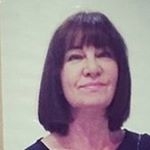 Latest posts by Michelle Topham
(see all)