A trailer for the upcoming new German-American movie A Cure For Wellness has just been released, and if the number of views on the YouTube video are anything to go by, it could end up being a very big hit.
A Cure For Wellness stars Dane DeHaan, Jason Isaacs and Mia Goth, and tells the story of an executive who goes to pick up the CEO of his company at a wellness center that offers miraculous treatments.
When he gets there, however, he realizes all may not be what it seems, as he soon contracts the same illness many people at the center seem to be suffering from.
As for the trailer for A Cure For Wellness, it is as mysterious and strange as the movie promises to be.
Watch the trailer below. The movie was directed by The Ring's Gore Verbkinski, and releases on February 17th, 2016.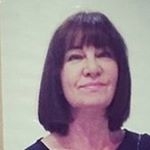 Latest posts by Michelle Topham
(see all)