A Day in Tuscarora Minecraft map: you'll either love it or want to kill someone
If you liked the movie Groundhog Day, or you just enjoy doing the same thing over and over again, you'll love the new Minecraft map, A Day in Tuscarora. In it, you play a guy called John Johnson (doesn't that tell you how 'small town ordinary' this map is going to be?) who is so successful in his job, his company relocates him back to his home town — Tuscarora. Once there, John has to fulfill certain 'quests' within a 24 hour time period. If not, the following day, he starts all over again.
Now, I'm not one of those gamers who enjoys re-doing things again and again, just to move further on in a game. That's why, for me, the Minecraft map A Day in Tuscarora would be more ripping-my-eyes-out-with-my-fingernails-type torture than it would be 'fun'. It's also why I didn't play the developers first map 'Deja Vu: The Reincarnation of Steve' (which most Minecraft players loved, by the way).
The Yogscast play A Day in Tuscarora
But…..I did really enjoy watching the new A Day in Tuscarora video series from Lewis and Simon of The Yogscast, as they get to experience all the futility, frustration and annoyance of Tuscarora, while I can just lie back and watch.
For the right type of gamer (ie: one with a lot more patience than me), 'A Day in Tuscarora' is an incredibly fun Minecraft map to play. You'll get one of four endings — three happy, one really sad — depending on how you play it, and, with only four basic rules, it's easy to play — although a lot more difficult to beat.
For me, being the girl with no patience that I am, I'll just enjoy The Yogscast being groundhogged in the video below. How about you?
By the way, if you decide this is a Minecraft map you know you'll enjoy, you can download A Day in Tuscarora (and read a walkthrough of the game) at the Minecraft Forums.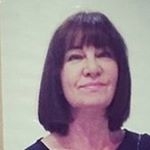 Latest posts by Michelle Topham
(see all)