Drunk Jennifer Lawrence tells haters "You're uninvited to Red Sparrow"
The awesome and always hilarious Jennifer Lawrence showed up on The Late Show with Stephen Colbert last night, where she and Stephen went barefoot, drank rum and then Lawrence, now drunk, told her haters "Stay away from Red Sparrow. You're uninvited".
Red Sparrow is the name of Jennifer's latest movie, and has apparently sparked some feelings of protection in Lawrence herself. Especially when it comes to people with blogs, who write mean things about her and the movies she stars in.
"It's entertaining. Don't put any political weight on it. Like, if you're like a typical "hater" and you have a blog — don't go! You're officially, totally uninvited. I would like to officially uninvite all my haters to go see Red Sparrow", she said as she laughed.
She then added, "I had two shots of rum, and I'm talking about haters", and laughed uncontrollably.
Drunk Jennifer Lawrence went on to prove how cool, fabulous and fun she is even after just a couple of drinks (well, come on, Jen, you're fabulously fun sober as well), as she explained how real spies tell their children that they are spies.
"The movie is not glamorizing the "spy life". It seems really stressful. So I asked (the spy tutor) "How do you tell your kids you're spies?" And what he told me was when they get to a certain age, they take them to the Spy Museum, they show them Spy Kids, which is a great film, and then they tell them "We're spies".
(And why do I have the feeling the man telling her this was pulling her leg? Or else she was drunk when she talked to him?).
Watch Jennifer Lawrence on Stephen Colbert last night talking about Red Sparrow, her haters and, oh yeah, the stalkers that come out at Christmas in the video below. As usual, she is irreverent, hilarious and, this time, drunk.
Related: Jennifer Lawrence poured beer over a guy in a Budapest bar and, yep, he deserved it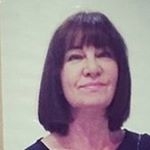 Latest posts by Michelle Topham
(see all)