MK Ice and Fire's Far Cry New Dawn walkthrough shows entire game in seven hours
Ubisoft's action adventure first-person shooter Far Cry New Dawn released on February 15th, and has received generally positive reviews from critics, although players seem to be less pleased.
This is generally because graphics are poor for a game releasing in 2019, gameplay becomes repetitive quickly, character development and plot is minimal and, overall, the game is unremarkable.
Nowadays, for 50 bucks, most gamers expect more.
Far Cry New Dawn is based in a post-apocalyptic world and uses a re-imagined version of the same map from Far Cry 5, although smaller. The game introduces new characters to play as you head out in an attempt to defeat bandit group the Highwaymen, along with old characters from the previous game in the franchise.
The framework for Far Cry New Dawn is no different than in the last few games — quests, side quests, stashes to find and loads of bases to smash and grab.
In other words, much of the same, much of the old. And pretty darned grindy.
Opting for a Far Cry New Dawn walkthrough
All of this is why, after reading a few reviews of the game, which all came up with the same conclusion — good enough but not remarkable — I decided my 50 bucks was best spent elsewhere.
That is why I have just spent the last seven hours watching MK Ice and Fire's Far Cry New Dawn walkthrough. After all, while I don't want to buy it, I did still want to check the game out.
As usual, his Far Cry New Dawn walkthrough is recorded in HD 60FPS on PC, and includes the full game, all boss fights and all endings.
He also gives you the option of watching the entire game split up into nine videos, or in one long seven-hour video (I chose the latter). There is even a video featuring all the Joseph Seed scenes, just in case you have played the game and want to watch them again.
And yes, for $50, the game is incredibly short which, as one reviewer said on Steam, you would think considering the time and money Ubisoft saved not having to create a new map, they would have added more content to the game.
Watch the first video in MK Ice and Fire's Far Cry New Dawn walkthrough below. You will find his entire walkthrough on his YouTube playlist.
As for Far Cry New Dawn it's now available on Steam in both basic and deluxe editions.
Related Reading: This Jump Force walkthrough finishes the game in 8 1/2 hours
MINIMUM SYSTEM REQUIREMENTS FOR FAR CRY NEW DAWN:
OS: Windows 7 SP1, Windows 8.1, Windows 10 (64bit versions only)
Processor: Intel Core i5 2400 @ 3.1 GHz or AMD FX 6350 @ 3.9 GHz
Memory: 8 GB RAM
Graphics: NVIDIA GeForce GTX 670 (2GB) or AMD Radeon R9 270X (2GB) or better
Storage: 30 GB available space
Sound Card: DirectX 9.0c compatible sound card with latest drivers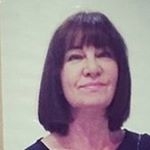 Latest posts by Michelle Topham
(see all)