First-person psychological horror games just freak me out. To the point that I rarely, if ever, play one.
That doesn't stop me enjoying games like Bloober Team's soon-to-be released Layers of Fear 2, however. It just makes me watch a walkthrough of the game, instead of playing it myself.
Something about feeling removed from the jump scares and the fear a little bit, probably.
But, yes, that is why I've been glued to MKIceandFire's Layers of Fear 2 walkthrough today.
After all Layers of Fear 2 is getting rave reviews for its superb writing and storytelling, and I didn't want to miss that.
Critics also love the game's gorgeous lighting effects, its attention to detail in each new setting, the way it intertwines each characters' story perfectly as gameplay progresses, and how exploration is such an important part of the whole.
With its occasionally appearing monster that chases you until you get away or die, truly terrifying and quite unpredictable jump scares and areas that are there one minute and gone the next, the scares are believable as well.
In other words, Layers of Fear 2, which releases tomorrow, is likely to be one of the most successful horror games of the last few years.
As for MKIceandFire's Layers of Fear 2 walkthrough, that is played at a pace that is efficient enough to always keep you in suspense, but slow enough to see everything the game has to offer.
All done with no commentary, and including all cut scenes and endings, out of several I started watching, his Layers of Fear 2 walkthrough is the one that held my attention the most.
Watch the MKIceandFire's  Layers of Fear 2 walkthrough below. It runs 3 hours and 49 minutes.
You can also watch his All Endings video below that. It shows the Sister/Brother and Madness endings. That way, when you play the game, you don't have to play it through again to get the ones you missed.
Finally, if you'd like to hear what critics are saying about the new first-person horror, check out the IGN review at the bottom of this page. If their glowing review doesn't talk you into buying the game, nothing will,
If you do decide to, you can pick up Layers of Fear 2 on Steam.
Minimum System Requirement:
Requires a 64-bit processor and operating system
OS: Windows 7
Processor: Intel Core i5-3470 (3.2 GHz) / AMD A8-7600 (3.1 GHz)
Memory: 5 GB RAM
Graphics: GeForce GTX 750 Ti / AMD Radeon R7 265
DirectX: Version 11
Storage: 14 GB available space
Sound Card: DirectX® 11.0 compatible
Related reading: This Paper Dolls: Original walkthrough has jump scares, puzzles and achievements and is genuinely frightening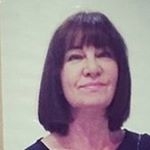 Latest posts by Michelle Topham
(see all)