A Place Further Than The Universe opening song 'The Girls Are Alright' is cool — Best Anime Songs
A Place Further Than The Universe opening song — 'The Girls Are Alright', sung by Saya will send you to your happy place
The slice of life anime series A Place Further Than the Universe was an unexpected joy for me. Especially as, when I watched the trailer for the series, I wasn't expecting much.
As it turned out, however, A Place Further Than The Universe was just the type of anime I love to watch.
Those with adorable moe girls with personalities that are doing something interesting with their lives, and with well-written dialogue, beautiful animation, excellent voice acting and beautifully-composed music.
Such was this cute story about four girls who decide to do everything they can to make sure they are allowed on a ship heading for Antarctica.
And who not only make it, but also learn a lot about themselves and the natural world around them when they do.
An additional little pleasure was the A Place Further Than The Universe opening song — 'The Girls Are Alright', sung by Saya —   because it was upbeat, fun and perfectly illustrated the happy feel of the entire show.
Listen to the A Place Further Than The Universe opening song, and the series' animated opening in the video below.
And if you are looking for a good anime series with excellent character development, a good story and superb pacing, you really should check out this one. It ended up being one of my best of the year.
Related reading: Listen to the rest of our Best Anime Songs list on Leo Sigh here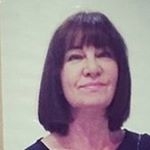 Latest posts by Michelle Topham
(see all)