A Plague Tale: Requiem, the sequel to one of the most beautiful video games ever created — A Plague Tale: Innocence — finally got a gameplay trailer this week, and it looks incredible.
The new A Plague Tale: Requiem gameplay trailer was released by Asobo Studio and Focus Entertainment at The Game Awards 2021.
Set against a somber recitation of the famous Robert Louis Stevenson's poem "Requiem" , the Requiem gameplay trailer shows Amicia and Hugo heading south attempting to start a new life, away from those who fear Hugo's curse.
But, as floods of rats return, and Hugo's powers reawaken, the pair can only flee again, and this time head towards a mysterious island they hope will save Hugo and help him have a normal life.
As you might expect coming from the incredibly talented people at Asobo Studio, the new A Plague Tale: Requiem gameplay trailer is stunningly beautiful, even as it shows hordes of rats undulating across landscapes, and the disturbing results of Hugo's anger.
The gameplay looks as fluid as in Innocence, the voice acting is, again, superb, and the story, action and adventure spectacular.
If the game itself is as beautiful as this A Plague Tale: Requiem gameplay trailer, don't be surprised then if it ends up being one of the best video games of 2022.
Related: This A Plague Tale: Innocence walkthrough is wonderful
No word yet on when in 2022 the game will release but, when it does, it will be available on Xbox Series X|S, Nintendo Switch, PlayStation 5 and Windows PC.
Watch the beautiful, albeit disturbing, A Plague Tale: Requiem gameplay trailer below to see what you can expect.
Now that's how you make a gameplay trailer!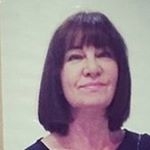 Latest posts by Michelle Topham
(see all)