The BBC has released the first trailer for 'A Song For Jenny', the BBC1 drama that has been made to mark the 10 year anniversary of the 7/7 terrorist bombings in London.
'A Song For Jenny' is based on the book by former vicar Julie Nicolson, whose 24-year-old daughter Jenny was killed in the attacks, and the trailer shows just a tiny amount of the horrendous grief the family had to deal with after her death.
After resigning from her parish after her daughter's death, Nicolson wrote 'A Song for Jenny' in an attempt to work through her grief, as well as to try to stop hating the man who blew himself up and killed her.
She has not, however, been able to forgive him and she doubts she ever will.
'A Song for Jenny' will air on BBC 1 on Sunday July 5th. It stars Emily Watson as Julie Nicolson, Steven Mackintosh as her husband Gregg, and Nicola Wren who plays Jenny. The book was adapted for the small screen by award-winning Irish playwright Frank McGuinness.
Watch the trailer below.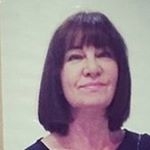 Latest posts by Michelle Topham
(see all)