The delightful, and so happy and smiley, Danielle Brooks appeared on Jimmy Kimmel Live! last night where she talked about how fast 'Orange Is The New Black' changed her life.
According to Brooks,
"In the course of 13 hours, I say my life has changed, because in 13 hours someone watches you and so I was stepping out of my apartment in Harlem, my studio apartment that cost like $900 a month, and all of a sudden everybody's like "That's that girl, that's that girl…", and I was getting terrified because nobody trained me for that, you know, and I'm like what is this, I don't know what's going on.
And so I get on the train and all of a sudden it's like four teenage girls and they all screamed their heads off like "That's Taystee, oh my gosh".
Danielle Brooks went on to say, not only do people react now everywhere she goes, but she has even had people on the street come up to her who have been incarcerated, and want to share their stories.
Watch the lovely Danielle Brooks telling Jimmy Kimmel what it was like becoming famous overnight in the video below. And haven't you just got to love someone that happy and that pleased with her life!!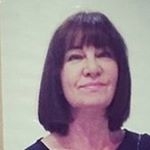 Latest posts by Michelle Topham
(see all)