Sci-fi TV series Timeless actress Abigail Spencer was a guest on The Tonight Show starring Jimmy Fallon this week where she admitted she was a pageant girl for many years. A pageant girl, you might ask? Yep, someone who spent almost 10 years of her life participating in beauty pageants all over the United States. Probably not surprising really, as Abigail Spencer is beautiful.
According to Spencer, she started entering beauty pageants when she was just four or five years old, and did it for 10 years because "that's how long it took me to win finally".
It wasn't a huge hardship for Spencer, though, as apparently she loved entering pageants. It was, after all, the only way she had to possibly get a foot in the entertainment industry.
"I'm from Gulf Breeze, Florida and there's not a lot of things to do if you want to sing and dance and you wanna be an entertainer, and be an actor, you had to do pageants. That was what was available to me".
And what was her talent? She gave a very nice rendition of "New York, New York", which she demonstrated for Fallon.
Watch Abigail Spencer talk about her 10-year pageant career, and of course sing, in the video below.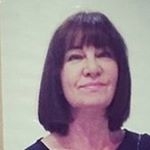 Latest posts by Michelle Topham
(see all)