New York rapper Action Bronson and Chicago's Chance the Rapper collaborated on an awesome live performance of 'Baby Blue' on the Late Show with David Letterman a couple of nights ago.
Chance's band the Social Experiment supported the duo, and the legendary The Alchemist was on the turntables. What an amazing group of folks to see perform together live, eh?
And can I just say I love these guys. They're so mellow and cool, and don't seem to give a damn about what people think of them. Which means they're always phenomenal playing live, as they just get into it and love what they do.
Advertising
Watch Action Bronson and Chance the Rapper on Letterman below. Awesome.
And don't forget to pick up Action Bronson's new album — Mr Wonderful — on iTunes.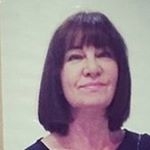 Latest posts by Michelle Topham
(see all)