Action Heroine Cheer Fruits one of the cutest slice of life anime series
Action Heroine Cheer Fruits was a 'cute girls doing cute things' anime that premiered back in July, 2017. A cute girls doing cute things anime that most people seemed to miss. (Check out Crunchyroll, where the series is currently streaming, and you will see it has only three reviews and one of them is mine).
That's why, when I started watching the series last week, I only expected to get through one or two episodes before I dropped it. After all, if hardly anyone watched it, the show must be bad, right?
Wrong.
In fact, imagine my surprise then when, not only is Action Heroine Cheer Fruits just as cute and fun as other slice of life series like Laid-Back Camp and Encouragement of Climb, the story is quite a bit different than any other anime I have watched — girls becoming action heroines in order to save their small town's culture hall from being demolished.
Sure, Sakura Quest is similar but, whereas that anime was quite negative through much of the series, Action Heroine Cheer Fruits takes the opposite tack with an upbeat and bubbly feel to all of it.
The plot of Action Heroine Cheer Fruits
Action Heroine Cheer Fruits starts with Shirogane Misaki's aunt asking her to help save the town's cultural hall her that grandfather built.
The town itself is shrinking due to people moving away from the countryside and into Japan's cities. That is why the hall is soon to be demolished as there is never much of an audience for any of the shows held in it.
While struggling to think of an idea to bring in money and people to the small countryside town, Misaki stumbles across Akagi An and Kise Mikan putting on an action heroine show for Mikan's younger sister and her friends.
That show makes Misaki realize having an action heroine for the town could bring in people to watch the show and to buy the merchandise they sell.
Soon the girls are joined by Misaki's friend Kuroki Roko and two other girls in their high school — Midorikawa Mana and Aoyama Genki.
Together the girls begin to put on action heroine shows for both the townspeople and others that hear about the show and arrive via the town's until-then almost derelict railway station.
But things become problematic when the town whose action heroine the girls copied threatens to sue them for copyright if they do not stop.
It is then the girls have to come up with an original action heroine of their own, and in a group they are soon calling Cheer Fruits.
Why is Action Heroine Cheer Fruits worth a watch?
Action Heroine Cheer Fruits has delightful characters. Characters that pull you in and make you desperate to know what happens next.
There is kind and hard-working Misaki who just wants to save the hall so she can enhance her grandfather's reputation and memory.
Funny and exuberant An, who quit rhythmic gymnastics so she could go and watch another action heroine she loves.
Thoughtful and shy Mikan who only became an action heroine because her young sister was so disappointed when her favorite heroine did not show up for a scheduled live show.
Genki, a high school student who is in a wheelchair and is good at computer-related tasks and whose twin sister is a pop idol, and smart and savvy Mana whose family owns a local shrine and who strictly manages Cheer Fruits' finances.
There is also An's rival, Shimura Kanon, a girl from a rich family who is furious she is never able to beat An, no matter how much she tries. A girl who comes off as a bit of a brat, until you realize she is just covering deep insecurities.
A late addition to the group, Genki's twin sister Aoyama Yuki, is a talented singer but one that had bad experiences in her short career as a pop idol.
The last girl to join Cheer Fruits, Momoi Hatsuri's family owns a construction company, which is the first sponsor of the Cheer Fruits group. Hatsuri herself might look tiny and delicate, but she has a will of steel when she wants something.
The girls of Action Heroine Cheer Fruits all have distinctive personalities, with something to love about all of them. Their developing characters as the story progresses are also what make this cute girls doing cute things anime so fun to watch.
Throw in some excellent music, a happy upbeat opening theme, a bright and color art style and a plot that is fun enough to hold your attention and, if you have not yet seen Action Heroine Cheer Fruits, you should really add it to your list.
I enjoyed it so much, I binge watched the entire season in an afternoon then headed over to Sentai Filmworks and bought the Blu-ray.
Check out the official trailer below to see what I mean.
Related reading: The 10 best 'slice of life' anime you really shouldn't miss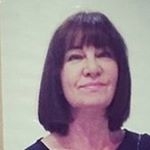 Latest posts by Michelle Topham
(see all)