The action RPG video game Vampyr is apparently a big success for developer Dontnod and publisher Focus Home Interactive. At least if sales figures for its first month of release are anything to go by.
That is because, according to the publisher of the game, Vampyr sold more than 450,000 copies in just the first month of its release. Those sales were across the PC, PlayStation 4 and Xbox One, and were all sales worldwide.
Sales figures are already out for Germany, France and the United Kingdom, and Vampyr sold well in all three countries. Figures will also be released in the United States in the next few days, where Vampyr is likely to have done just as well.
No surprise really, though, as reviews for the game have been largely good, with Vampyr currently having a 73 on Metacritic based on 31 critics.
Gamers that have purchased the action RPG are also mostly positive about their experiences playing the game, praising Vampyr for its voice acting, fantastic Old London atmosphere, good combat mechanics, and a storyline that kept them involved and intrigued.
Players particularly liked the deep vampire lore, and the in-depth backstories of the characters.
Watch the gameplay video from MK Ice and Fire below to get more of an idea of what you can expect if you buy it. Vampyr is currently available on PS4, Xbox One, and PC if you would like to add another one to the 450,000 units already sold.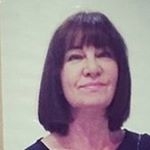 Latest posts by Michelle Topham
(see all)