As Activision Blizzard's reputation amongst gamers continues to take a beating due to allegations of sexual harassment, employment discrimination and a 'frat boy' culture at the company, the latest news about the Santa Monica-based company is of an unfair labor practice charge filed by the company's employees.
According to Vice, employees of Activision Blizzard have filed an unfair labor practice charge against the video game company with the National Labor Relations Board.
They allege abuse such as coercion and interrogation among other transgressions and, in a press release yesterday, said "Activision Blizzard management is using coercive tactics to attempt to prevent its employees from exercising their rights to stand together and demand a more equitable, sustainable, and diverse workplace".
The document filed states Activision Blizzard "repeatedly engaged in unlawful conduct by threatening employees".
The company is also being accused of " having an overly broad social media policy; enforced the social media policy against employees who have engaged in protected concerted activity; threatened or disciplined employees on account of protected concerted activity; engaged in surveillance of employees engaged in protected concerted activity and engaged in interrogation of employees about protected concerted activity."
In other words, angry at Activision Blizzard's poor reputation due to employees speaking out about treatment at the company, company executives are retaliating.
This retaliation comes in the form of things like poor performance reviews, even though the employees say they were doing well in their jobs.
The Activision Blizzard unfair labor practice charge from employees comes right on top of a lawsuit filed by the state of California just two months ago.
That suit alleges employment discrimination, ongoing sexual harassment, and retaliation, as well a fostering a 'frat boy' culture that is particularly detrimental and abusive towards female employees.
Meanwhile the company has hired Julie Hodges, a long-time Walt Disney Co. executive, as its new HR person in an attempt to improve both Activision Blizzard's reputation, and its employee relations.
Not that that is likely to have an immediate effect on employees, some of whom are now pushing for a union to be established so they can be protected from abusive managerial practices, while others staged a walk-off to protest the company's complete lack of action over the complaints.
Even gamers themselves are getting in on the action with comments left on Activision Blizzard's social media telling them to treat their employees better, to stop being abusive to women and, in some cases, comments saying the gamer will no longer be buying the company's games.
As a female gamer myself, I have not bought an Activision Blizzard game in many years.
Not after hearing rumblings in the industry about the poor treatment of employees by management, and once having a friend who resigned from Activision before it was taken over by Blizzard after just a few months due to the dysfunctional nature of the work environment.
It is a shame, as Activision Blizzard creates amazing games but, as someone who believes, if you spend money on products from a company like this, you are indirectly supporting their business practices, I prefer to spend my money on games from companies that treat their employees better.
Activision Blizzard's latest game Call of Duty: Vanguard is due out in November. We'll keep you updated on news about its latest lawsuit.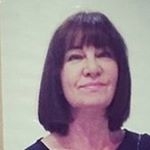 Latest posts by Michelle Topham
(see all)