The upcoming new yuri anime series Adachi and Shimamura got character videos of the two protagonists this week and, man, are they the cutest things. (Watch below!)
Even if, in sad but true Japanese animation studio fashion, the videos do not include English subtitles. Or subtitles for any language for that matter, even Japanese.
Still, you can get an idea of the personalities of both Adachi and Shimamura just from watching the scenes that were chosen from the anime in each video.
After all, Shimamura seems to be the one that is the more down-to-earth of the two, more calm and more pragmatic, whereas Adachi seems to be the one that is more excitable, gets more flustered and finds it harder to hide her feelings.
Then again, when you know the premise of Adachi and Shimamura, those facts are probably self-evident:
Adachi and Shimamura, two young women who attend the same high school, are inseparable friends. Whether playing table tennis, chatting about favorite TV shows, or just relaxing together, they're happy to share their days. When Adachi's friendship turns into romantic attraction, the relationship begins to change, one day at a time.
The Adachi and Shimamura character videos have been released as another quick promo before the series kicks off its first episode on October 8th in Japan.
An episode that is being looked forward to by yuri fans everywhere, as this series looks perfect.
Yuri anime Adachi to Shimamuru gets new trailer and man, is this thing cute!
Adachi and Shimamura stars Akari Kito as Adachi, Miku Ito plays Shimamura, Manami Numakura voices Hino, Reina Ueda is Nagafuji and Yashiro Chikama is played by Iori Saeki.
The series is being directed by Satoshi Kuwabara (Dagashi Kashi 2), with Shizue Kaneko (How NOT to Summon a Demon Lord) in charge of character design and Keiichiro Ochi overseeing scripts.
Check out the two Adachi and Shimamura character videos and then head to Funimation after October 8th if you want to watch it, as they will be streaming the series in the U.S. and the UK.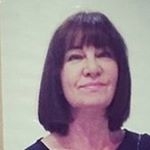 Latest posts by Michelle Topham
(see all)