It looks like actor and comedian Adam Sandler is going to be in partnership with Netflix for quite a few years. Well, at least until four more movies are made for the digital platform.
Netflix announced this week that out of the original contract they signed with Sandler for four exclusive movies, the two movies that are already released on Netflix have been so successful, they want him to do more.
The two movies in release, The Ridiculous Six and The Do-Over, may not have been critically acclaimed, but Netflix's audience apparently loves them. The company also expects a third Adam Sandler movie, Sandy Wexler, which will be released on Netflix on April 14th, to be just as popular with fans. A fourth one is also currently in production.
That's why the entertainment company got together with the actor recently, and made him agree to do four more. Giving Netflix a total of eight Adam Sandler movies fans cannot see anywhere else.
As for Sandler, he's apparently ecstatic about the newest deal.
"I love working with Netflix and collaborating with them. I love how passionate they are about making movies and getting them out there for the whole world to see. They've made me feel like family, and I can't thank them enough for their support."
Can't say I blame him as, from what I have heard about Netflix, they are a dream to work with. They treat their talent like people instead of just a way to make money, they listen to their ideas, and they follow through on what they say they will do. And they don't try to cheat the people who work for them out of money that is rightfully theirs.
With so many of the bigger studios going in the opposite direction, and doing everything they can to shaft their actors, it's no wonder people like Adam Sandler are so happy to be able to work on Netflix projects.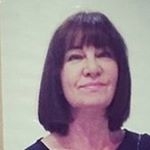 Latest posts by Michelle Topham
(see all)