The Late Late Show with James Corden has just uploaded a promo video for Wednesday night's 'Carpool Karaoke' segment and, let's just say, you don't get much bigger stars than the woman who is going to be sitting next to James for this one. Even the promo calls her "the biggest star in the world". So who is it?
Adele. Of course.
Even if Corden didn't have Adele's name in the title of the promo video, you would still quickly get a hint about who his 'Carpool Karaoke' guest this week is if you just listen to what Corden says on the phone as he pulls up to her house to pick her up.
"Hello. It's me." And then, "I was wondering if, after all these years, you'd like meet?", followed by "Hello from the outside".
Nice use of Adele's song lyrics, James.
And then we get a fabulous snippet of the two of them singing in the car to some of Adele's most famous songs.
Of course, we won't get to see any more of Adele's 'Carpool Karaoke' with James Corden until Wednesday night, but what we did see made it look like it's going to be a blast.
And personally, I can't imagine hardly anyone else I would want to sit in a car with, and then drive around singing and chatting with, than Adele. She's down-to-earth, completely herself, very chatty and always hilarious.
Which is what half of the planet must also be thinking as, if you take a look at the comments on The Late Late Show's video, most people are freaking out.
But what a fun 'Carpool Karaoke' this one is going to be and, I'm guessing, when the full video finally gets uploaded to YouTube, it will end up being James Corden's most watched video ever.
Meanwhile, watch the promo below, and then count the hours until Wednesday night.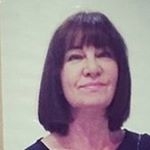 Latest posts by Michelle Topham
(see all)