There are some singers who you just know are going to be just as incredible live as they are on an album. At the top of the list, of course, is British singer Adele. Her voice is so rich, so always 'spot on', she sounds just the same singing live as she does on the most produced album.
And her songs and her voice are always so emotional, they bring those feelings to the surface you might sometimes wish to forget. That's why we all listen to her.
So, my Repeat Rotation Video for today is this one – Adele singing 'Set Fire to the Rain' live at the Royal Albert Hall.
What a fabulous venue, what a sensational song and, come on, it's Adele – one of the best female singers in the world today.
Nuff said.
Or actually, no, not really nuff said. There's also this, if you want sensational. Adele singing live again, just with a piano and, this time, Someone Like You live at the Brit awards.
This performance was so astounding it actually brought some of the biggest celebrities on the planet to tears. That. That is pure talent. This is Adele.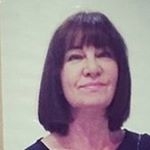 Latest posts by Michelle Topham
(see all)