Continuing on with our World's Best Song's videos, there is absolutely no way Adele could not appear on the list, and this live video of Adele singing "Someone Like You" at the Brit Awards in 2011 has to be one of the best live performances ever given.
Imagine, singing like that with just a piano in front of so many hundreds of famous people with a voice that is truly – perfect.
That performance also stopped the critics dead in their tracks, some who insisted Adele's voice was being manipulated. Nope. That's all Adele.
And since that performance, an Adele album was sold every 7 seconds somewhere in the world. Bloody amazing, eh?
If you have not yet discovered Adele (and good God, you're missing someone amazing), the British singer songwriter is only 23-years old, and already has the world's top selling album in the 21st Century with more than 17 million sales of her album '21' sold so far.
Meanwhile, listen to Adele singing 'Someone Like You' live at the Brit Awards and………….I dare you not to cry.
Because, as James Corden said at the time "You can have all the pyrotechnics you want but, if you sound like that, all you need is a piano".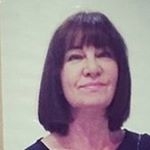 Latest posts by Michelle Topham
(see all)