There are few singers on the planet that can match the physical and emotional power of Adele.
The 23-year-old British singer has catapulted to international fame in just the last couple of years with incredibly moving ballads like 'Someone Like You' and 'I Can't Make You Love Me'. And last night, she won both Best Female and Album of the Year awards at the 2012 Brit Awards in London.
Adele accepted the awards saying: "Nothing makes me prouder than coming here with six Grammys… I'm so proud to be British and flying the flag," which, of course, earned her a standing ovation from the audience.
Then she shocked (well not really, we're British after all) the crowd by reacting to being cut off by announcer, Corden, when giving her thank you speech by waving her middle finger around in response. Good for her!
ITV later issued an apology, saying  "The Brits is a live event. Sadly, the programme was over-running and we had to move on. We would like to apologise to Adele for the interruption." Yeah, and so they should.
It wasn't much of a surprise Adele won win the 2012 Brit Awards she did though. After all, her album 21, is the biggest selling album of the 21st century so far (not bad, to say we're already over 11 years into it).
And, if you haven't had the pleasure of seeing Adele sing, the video below of "Set Fire to the Rain" is a wonderful place to start. With that voice, she is like a raging angel.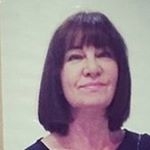 Latest posts by Michelle Topham
(see all)